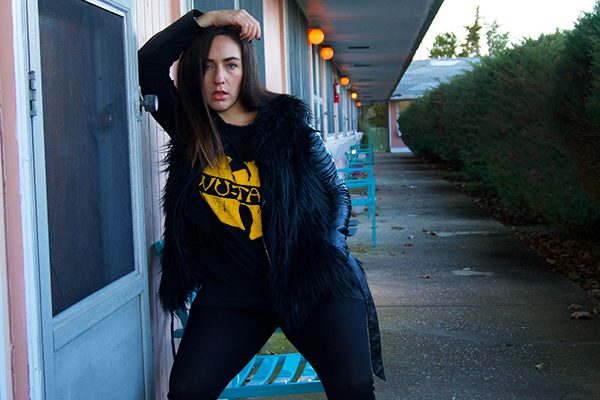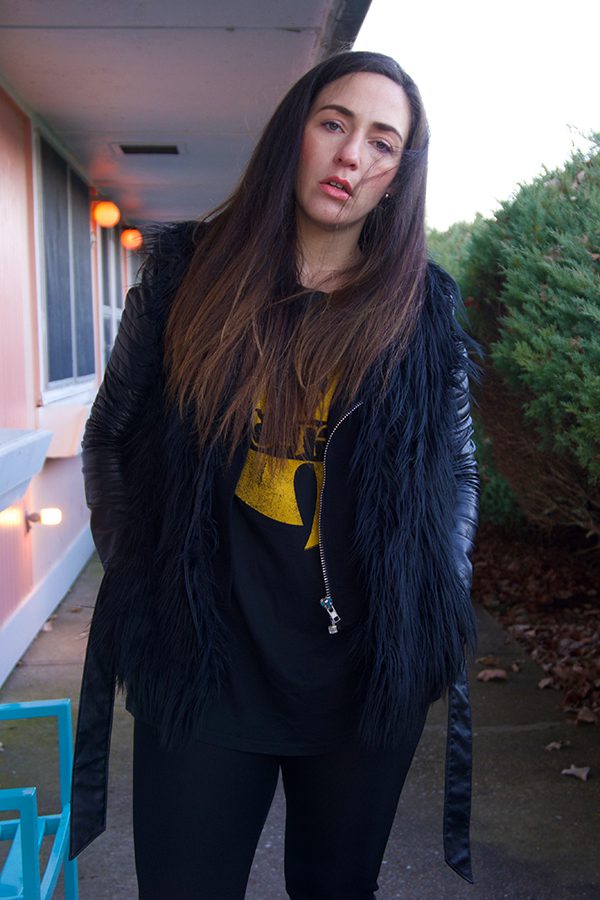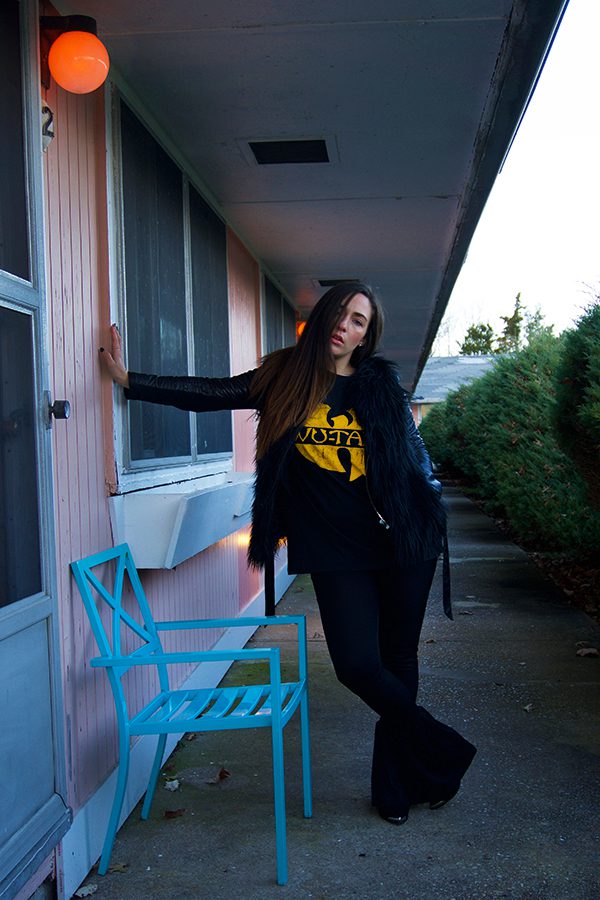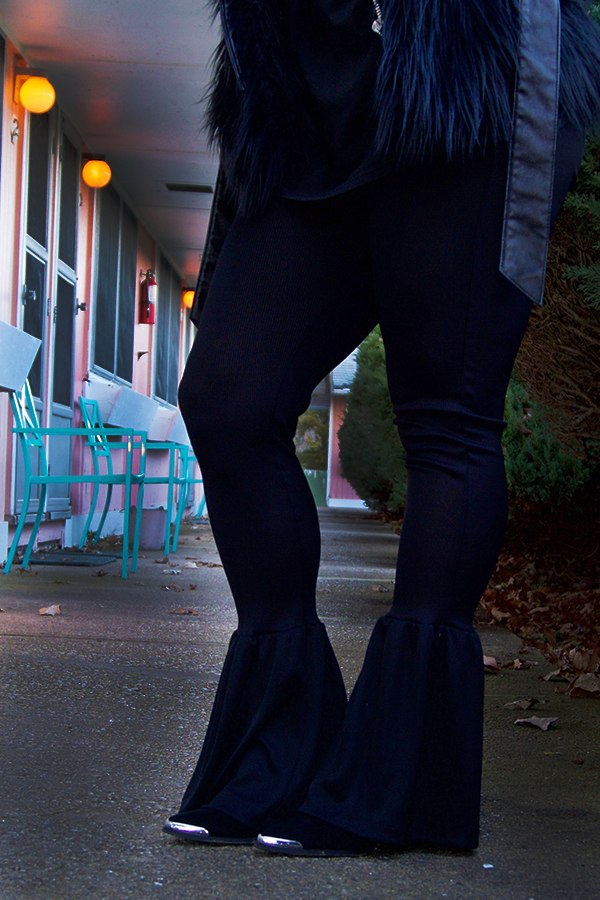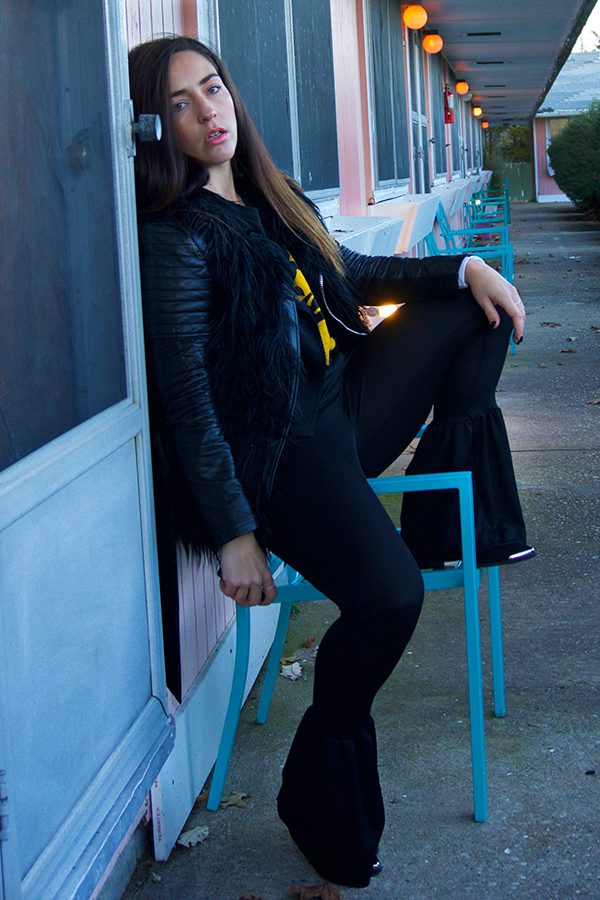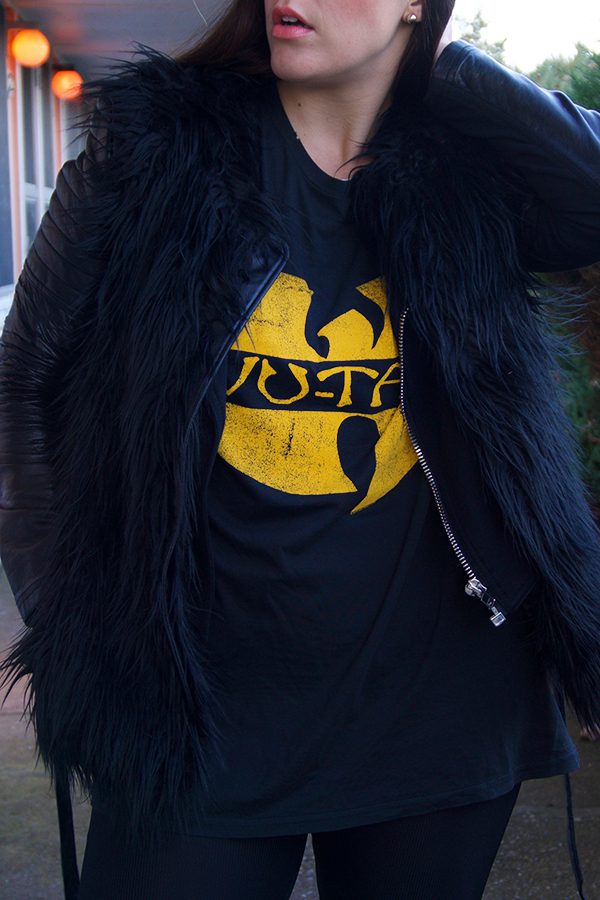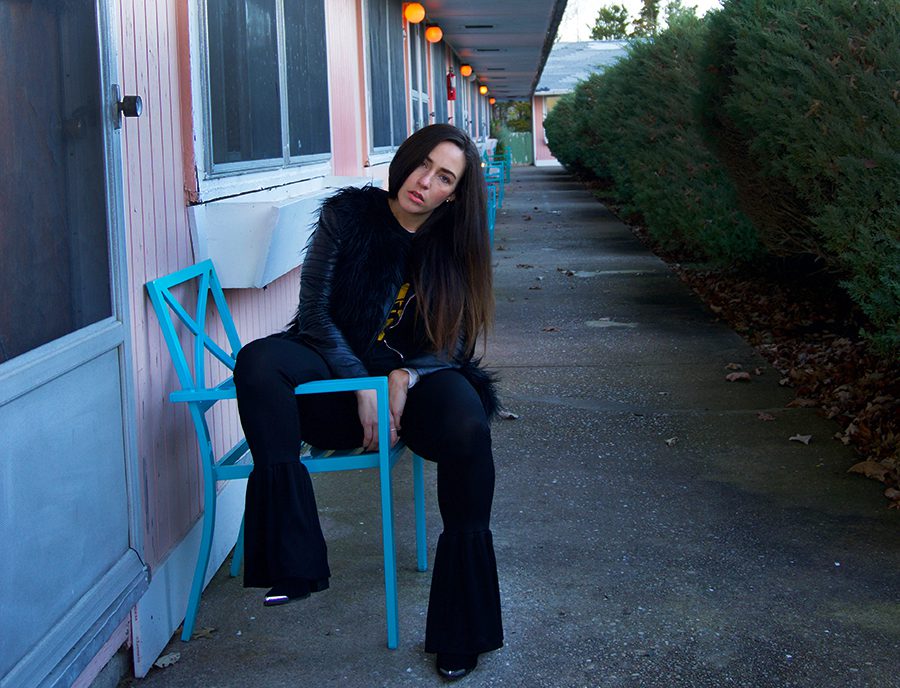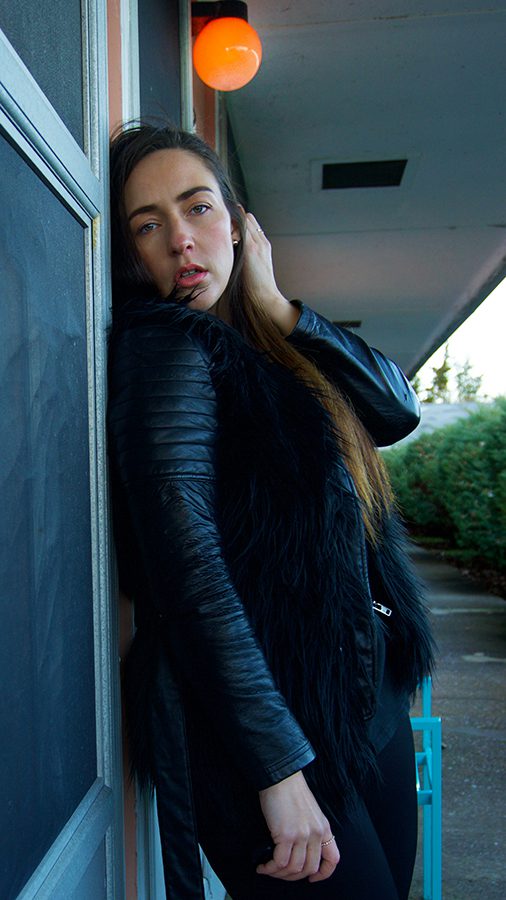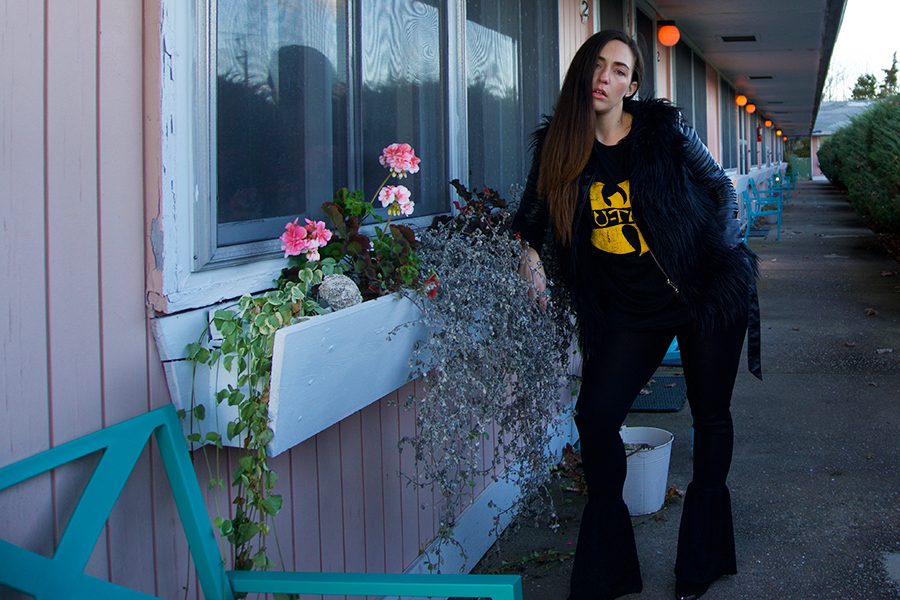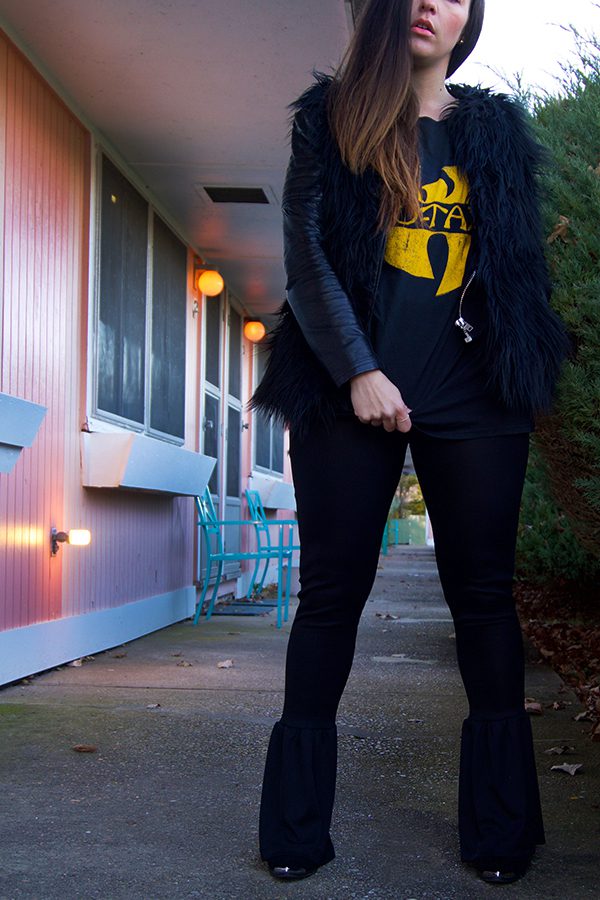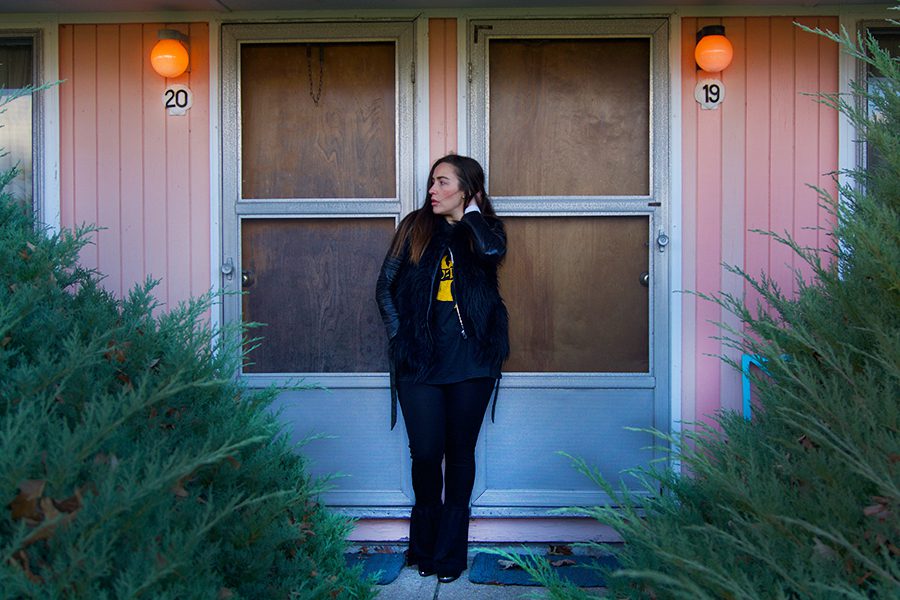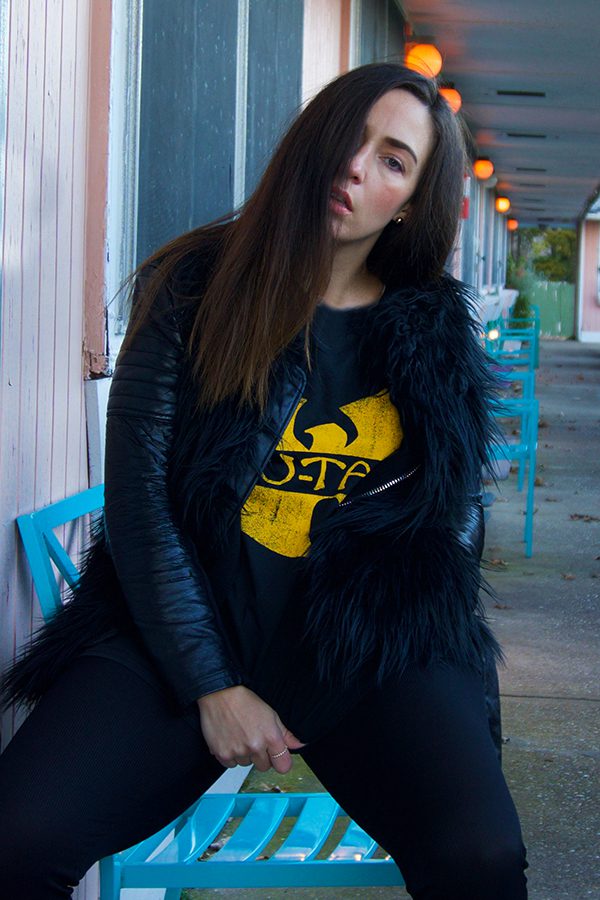 Rock & Roll t-shirts and bell bottoms are running through streetwear. I'm bringing back my 16 year old self by wearing chic extreme bell bottoms and my love for Wu-Tang. I remember back in middle/high school where there was no such thing as "skinny jeans." The wider my pants were at the bottom, the better. Bootleg was cutting it too close, unless I had on my Timberlands (in every color (remember B. Soch?!)). But, there was such a thing as Wu-Tang!
My grandfather was a trumpet player and lover of Jazz and my dad can name any tune by hearing the first note of any song from 1960-1980. He and I have spent endless late nights playing the air guitar in his kitchen while listening to the likes of The Rippingtons, Tower of Power, Earth Wind and Fire, Eric Clapton, Crosby Still Nash and Young, The Allman Brothers and Steely Dan as he schools me while I jot down names so I can add to my 'Dads' Spotify playlist.
But I give my brother total props for introducing me to every other type of music other than Jazz and '60-80's. We went to a private high school forty minutes away from home, so we spent our very early mornings and evenings after our perspective sports practices driving to and from listening to the best music there is. I had no say in what was played. His car, his choice, but I was totally okay with it. One day might have been Red Hot Chili Peppers, the next Redman or Talib Kweli. The list ranged from alternative to soft rock to the best hip hop that ever existed. Other rides might have included, Smashing Pumpkins, Cake, Silverchair, Green Day, Foo Fighters, Dave Mathews, 3 Doors Down, Third Eye Blind, Nirvana, Pearl Jam, Radiohead, Goo Goo Dolls, Beastie Boys, Wu-Tang, Notorious BIG, Method Man & Redman, Wu-Tang, The Beatnuts, KRS-One, Rakim, Dilated Peoples, Busta Rhymes, Nas, Slum Village, Black Star, Q-Tip, Dead Prez, Jurassic 5, The Lox, The Alchemist, Hi-Tek, De La Soul, Common, Digital Underground, Mos Def, The Roots, A Tribe Called Quest and GZA.
It's funny how things come and go into style, but good music never changes! Man, I miss this GREAT music. What are some of your favorite groups?
[Fun fact about this shoot? When I don't have photographer on hand, I shoot myself! I set up a tripod and use a remote control to release the shutter. I usually take one shot and then run behind the camera to check the exposure and focus. Once it's set perfectly, I shoot until I feel like I have one good shot. Then I reset to a different shot and repeat.]
Shots taken at: Silver Sands Motel [Stay tuned for travel post]