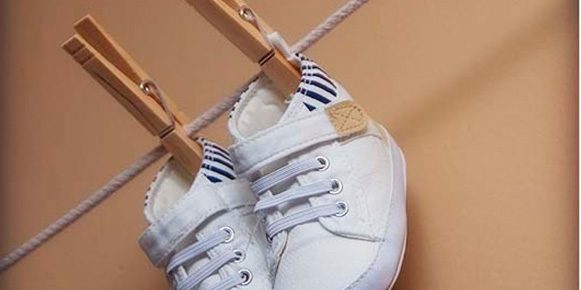 Who: Expecting Mommy & Daddy
Where: Urban Saloon, Philadelphia
What: Celebration of Baby K
When: 4 weeks before due date
Invitations: "Bow or Beau" from Tiny Prints
The Space: The place I held the party was a private room in the back of a dark bar. I transformed the space by adding white linens (that were provided) to every table, candles in mason jars filled with sugar used as center pieces and I hung bright colored pom poms from Luna Bazaar that filled the ceiling. The best way to make the place look completely different is by using harmonious colors and by filling the space.
Food: Catered by Urban Saloon.
CAKE!: I designed the cake and sent the picture to Bredenbecks Bakery for them to bake.
Party Favors: Happy Family Squeezes [organic snacks], personalized water bottle labels from Beau-Coup.
Games: Guess The Baby's Birthday (I provided yellow pencils that went along with the color scheme that people could take home as well), baby bottle drinking game, and an assortment of other baby quizzes and word scrambles.
Tabel Settings: Personalized napkins from Beau-Coup. Remembering that I was given a budget, I had to get creative. The center pieces were small glass votives ($.99/ea) from Michaels and I filled the bottom of each with mini marbles (1 bag $6.99). I cut one hydrangeas from the bunch from Trader Joe's ($6.99/ea) in each votive and placed 3 on each table. I placed 3 yellow rubber duckies around the flowers. In the middle of the 3 vases, I had a mason jar ($10.99/pack of 12 from AceHardware) filled ¼ of the way up with sugar as a candle holder. I placed an ivory vanilla scented candle in the jar. At each place setting, there was a "Guess the Baby's Birthday" sheet with a pencil, a Happy Squeeze and a personalized water bottle.
Onesie/Bib Decorating Table: I bought fabric makers and fabric paint, tons of white onssies and white bibs. I hung a thick rope to hang a clothes line, and added a teddy bear and a couple pairs of sneakers.
I also added to the drink table miniature size Perrier cans with striped straws also from Beau-Coup.
Note* I did have issues with TINY PRINTS at suggest you order at your own risk. I ordered Beau or Bow invitations, and since we were only a month away from the party date, I decided to have them not only print the invites and envelopes, but to have them shipped to the invitees as well. HUGE MISTAKE!
Some people got no invitation, some people got one, some got two, some even received three and four! An invitation I sent to myself got a "return to sender" stamped on mine and they returned it to me at the very same address as it was addressed to. I'm still not sure everyone on the list received an invitation. I'm certain people were thinking I was nutso…"why did this girl send me 4 invitations?!" Well it's simple, I really wanted them to be there but also because they needed to bring 4 gifts. (My mother always taught me, "if you want something done the right way, do it yourself." I have always used this life lesson, but for some reason I ignored it this time around due to wanting theinvites to go out right away. I suggest you get them sent to you, then you send yourself. Moral of the story…always listen to your mother!)