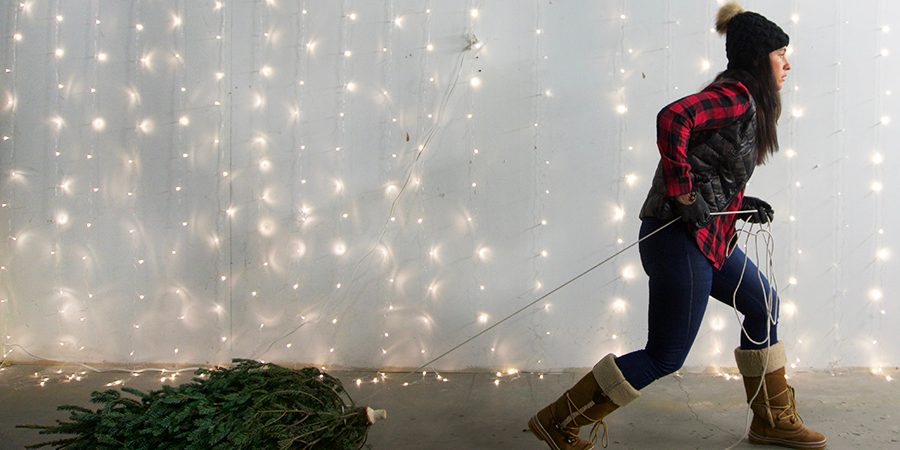 If camouflage and flannel automatically make you think lumberjack, I've got an outfit that will change your mind! (However, my pictures may make you think the contrary). I've reinvented how to wear camo and flannel pieces that I hope will inspire you all winter long. There are a thousand ways to wear the prints by adding them to your girly outfit for a tough girl touch.
Another way to wear these two prints is to tie a flannel shirt or camo jacket around your waist to your traditional feminine styled looks to bring back the super chic/grungy 90's look. Pair it with your dress/heels, jeans/blouse/pumps, layer it over a t-shirt or under a sweater with a pair of booties or throw them on with a skirt and tee and some sneaks. I would also suggest looking for the prints in a variety of items; backpack, shorts, dresses or pants and pair them with neutrals, black, white, beige but can throw in a twist by adding neons or color. To dress up the prints, add a giant statement necklace. Keep in mind you should not be in camo or flannel head to toe, so layering (covering up some of the print) is ideal. These are also two great prints to pair together-I love to mix and match prints!
How do you like to wear your camo and flannel?