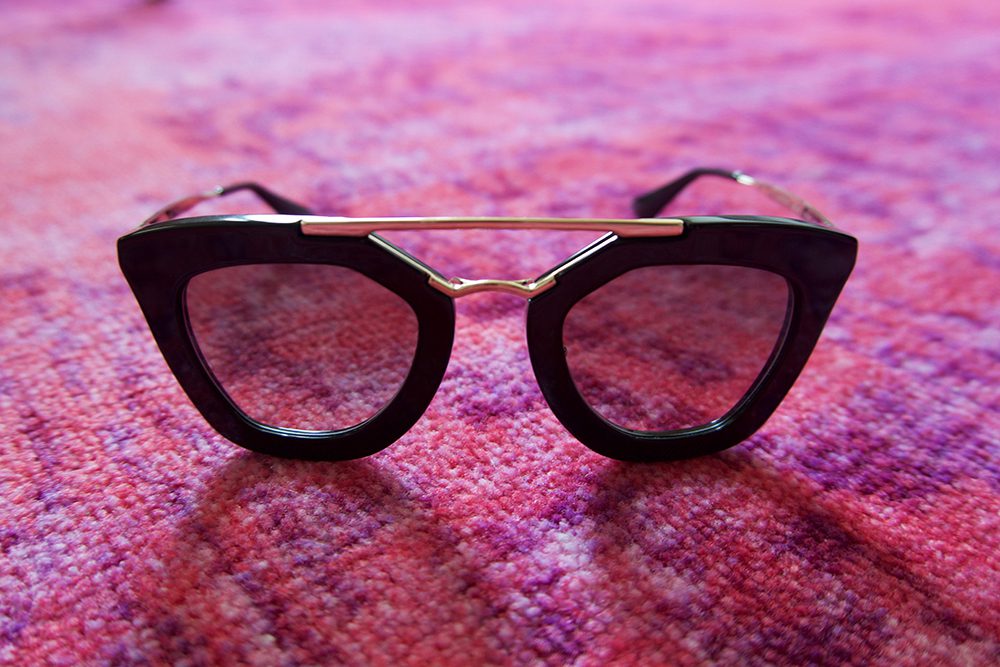 I'm formerly guilty of being a woman who bought (too)many sunglasses that are big framed and cheap ($10 here, $10 there). What I didn't realize was how I felt so much more confident in a really feminine, luxurious, sophisticated and chic frame. My very first frame that I will need to take extremely good care of (putting them in their case and wiping them clean every time they come off my face), is a distinctive pair and has changed the sunglass game for me forever. I suppose this would go for power bags as well. Food for thought.
The price tag may be shocking to some, but I am here to tell you that investing in a great pair of sunglasses is totally worth it. A little splurge is okay and here is why.
I used to be the woman who would settle for sunglasses from Target because of a few reasons; the possibility of me (or someone else) sitting on them was high, they could be lost with no emotional attachment, and I just didn't want a pair that I'd have to worry about. I realized that was a bit wasteful and it occurred to me that I would rather have one stunning pair that makes me feel like a million bucks, than mindlessly chucking a scratched up $10 pair into my purse, not caring if I ever saw them again.
There is room for luxury no matter the lifestyle you live and also equal room for simplicity as well. We, as women, all have a different definition of what is important to us, what we love and the things we truly appreciate. We don't need to spend $350 on sunglass but if it changes the energy we put out into the world, I say "go for it!" In life, our own energy is the most important thing we can control. It will bring more confidence, more opportunities, and will be filled with exuberant enjoyment of life.
I have seen what happens to women when they buy something beautiful and luxurious for themselves (firsthand!). I support you in trying it and tell me how it goes!