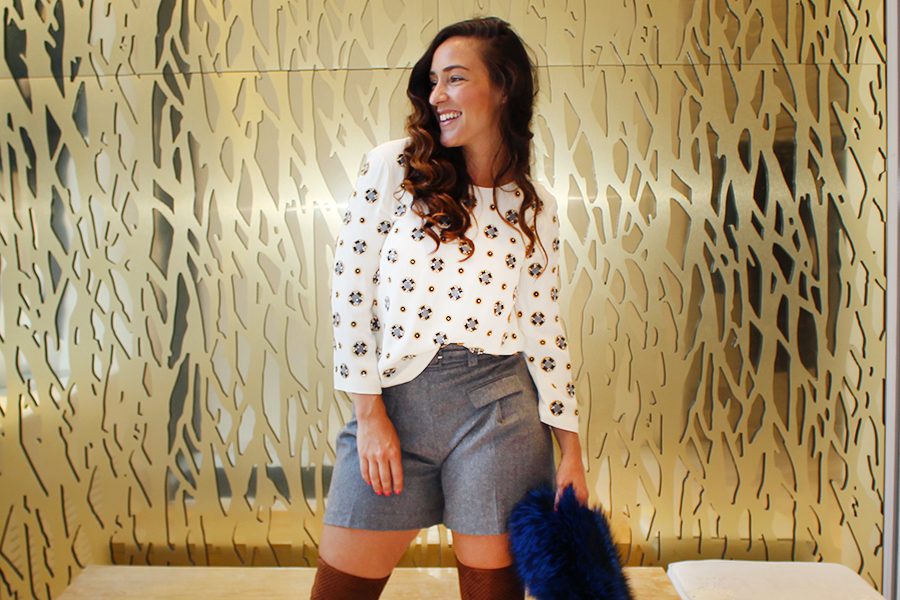 Diane von Furstenberg is a magical woman, she feels as if its a duty to empower other women. A woman who came to the United States with just a suitcase full of her dress designs in hopes to start her own collection, is now best known for her iconic wrap dress and signature prints. The wrap dress symbolizes power and independence for women, something she is extremely passionate about. Her primary commitment is to inspire and empower women to be the woman they want to be. She began a campaign deemed "Proud To Be A Woman," and she sits on the board of Vital Voices, a non governmental organization that supports female leaders and entrepreneurs.
I'm excited to announce that I've partnered up with the incredible brand for an exclusive preview of her Fall collection, private shopping event with personal styling from myself. I'm honored to work with a company that stands for such a remarkable message, also being very much in line with my own.
I hope to be able to fill the store with a group full of strong, powerful, successful, ambitious and courageous women, so we can inspire and empower one another. We, as women, need to lift each other up MORE with love and support. It is my goal to inspire and empower each of you through fashion and with providing you the opportunity to meet like-minded women in hopes you'll build lasting friendships and broaden your networks. Lastly, I hope to ensure our support, love and positivity for all women continues to spread, forevermore!
This will be an exclusive, invitation-only event. If you are in the New York City area and would like your chance to attend, please leave your email address in the comment section below for further details and information.
We all have to stand for who we are, with the support and love from other women.