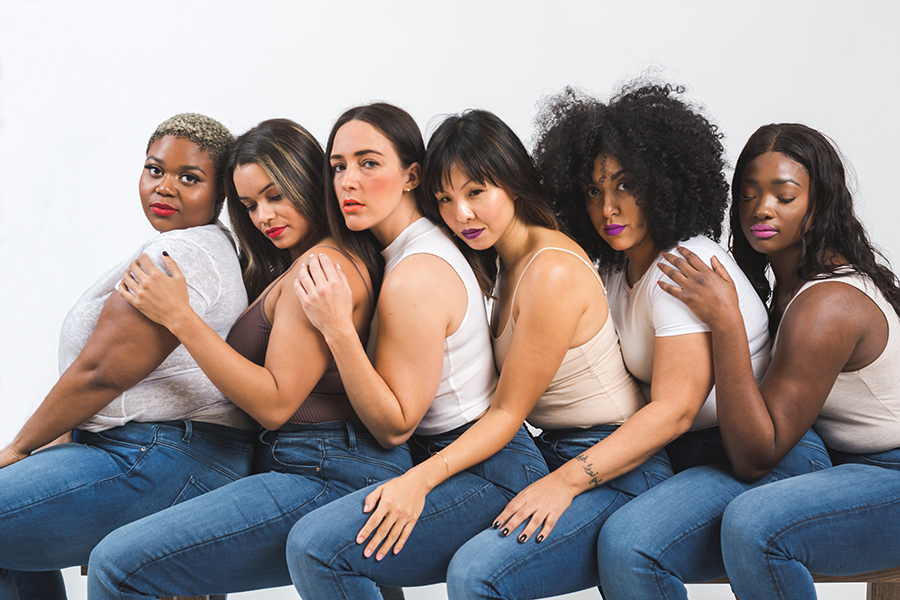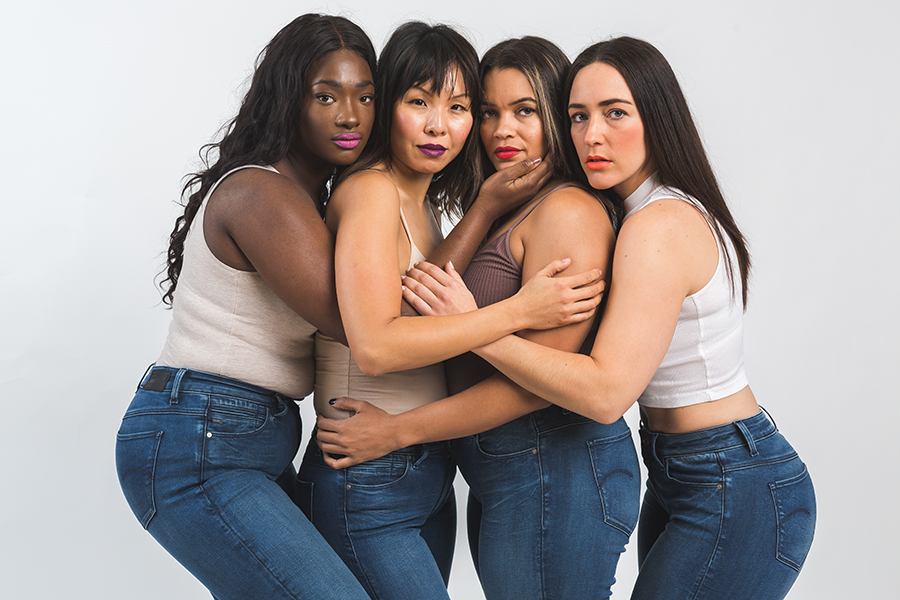 For a pair of jeans to fit they need to pass my checklist of three; thighs, hips/butt and waist. Typically, one area will be great (thighs and butt) and the other will be ill fitting (waist). Or, they might fit in my waist but not being able to get them up over my butt would make it pretty hard to find out. And, from the sounds of it, most women have this problem. As I asked some of my curvy friends to take part in my collaboration with G-Star and Woodstack Ivy, more than one of them expressed their dismay with jeans.
One of my friends said "Girl…jeans and I don't get along!" and another one expressed her hesitancy "They probably won't fit!" Ignoring their apprehension, I grabbed them each their appropriate sizes, ranging from 27-35. As they put them on and their moods shifted significantly. "I'm about to go to Woodstack Ivy and buy them right after this shoot!" I enthusiastically played along and when the shoot wrapped I gifted them the jeans that they'll assuredly have an exceptional relationship with.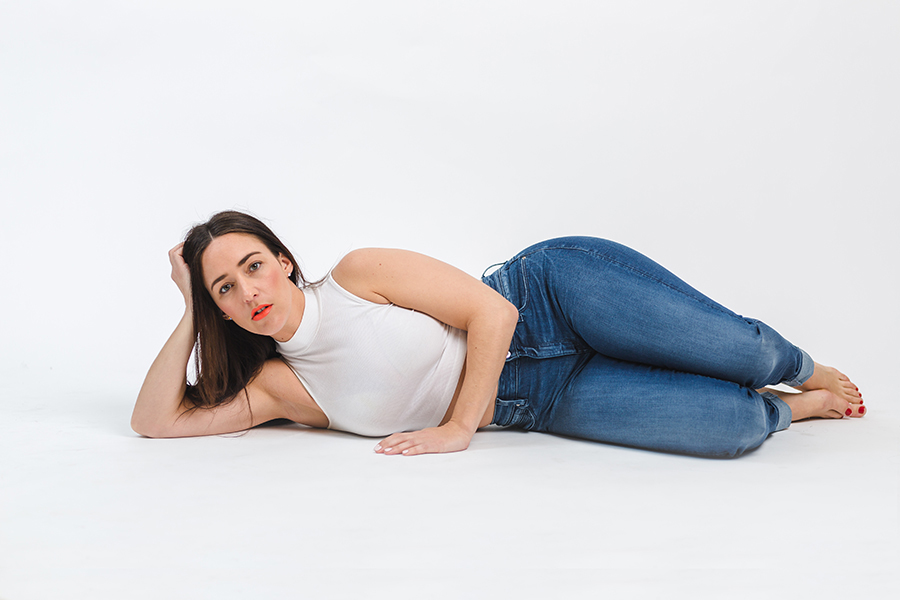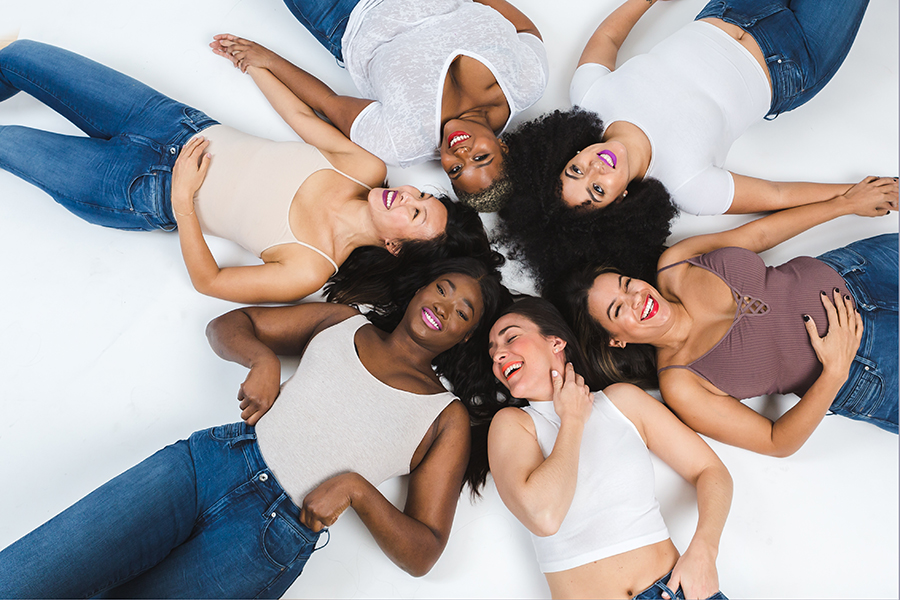 Little did I know that this shoot I set up with real women, with real curves who have real concerns with jeans would be a trial to my testament. They validated my thoughts on this being the perfect jean for all types of shapes and curves. Here are the top five reason the G-Star Shape Jean is undeniably the best jean for women with curves.
1. They have a small waistband and a high back rise. I have a small waist and wide hips and my biggest affliction with jeans is waist gap. I'm beyond done purchasing pants that I have to wear a belt with to make fit! This fitted waistband design vanishes all gapping. I mean…ALL!
2. They're high waisted…And I refuse to buy anything that's not high waisted anymore. This style pant fits my curves better than anything else, so that's what my closet (and style) shall reflect!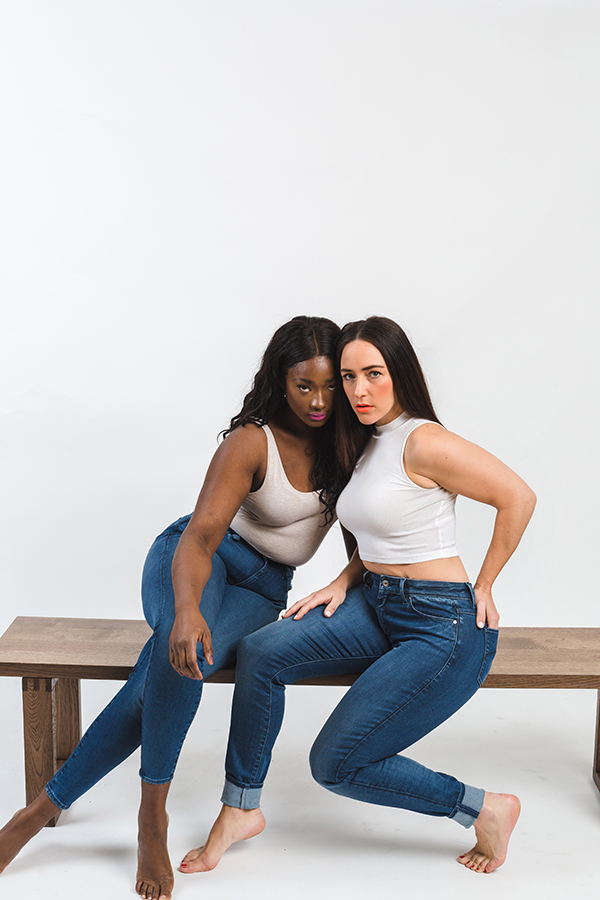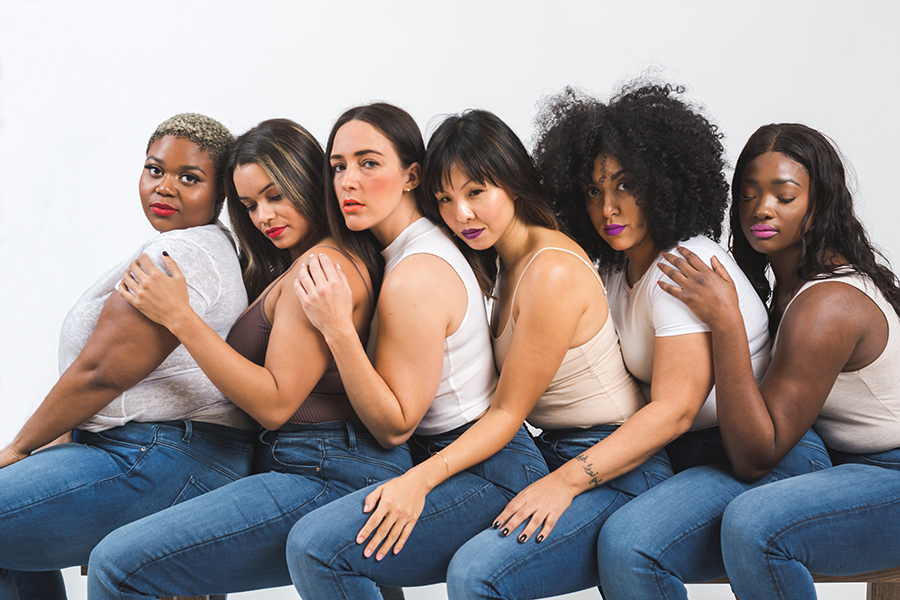 3. They're made with an ultimate extra stretch denim. Which means they're a skinny fit from thigh to hem, which also means they're a soft. Which also, also means their comfortable and have a flattering fit. Shall I go on?
4. They offer sizes 22-36 waist. Because of the stretch, these jeans can fit up to a size 16/18. Although I'd like them to be more inclusive of all sizes, they have won over my heart for finally designing something specifically us and our real bodies, not one cut fits all! I'm finding it more and more that designers are making jeans for specific body shapes (triangle, oval, hourglass, etc). RWN by Rowan is another company that does this!
5. They offer lengths from 26-36. For all my shorties, all my tall ladies and everyone in between! A wide range of lengths to fulfil our inseems.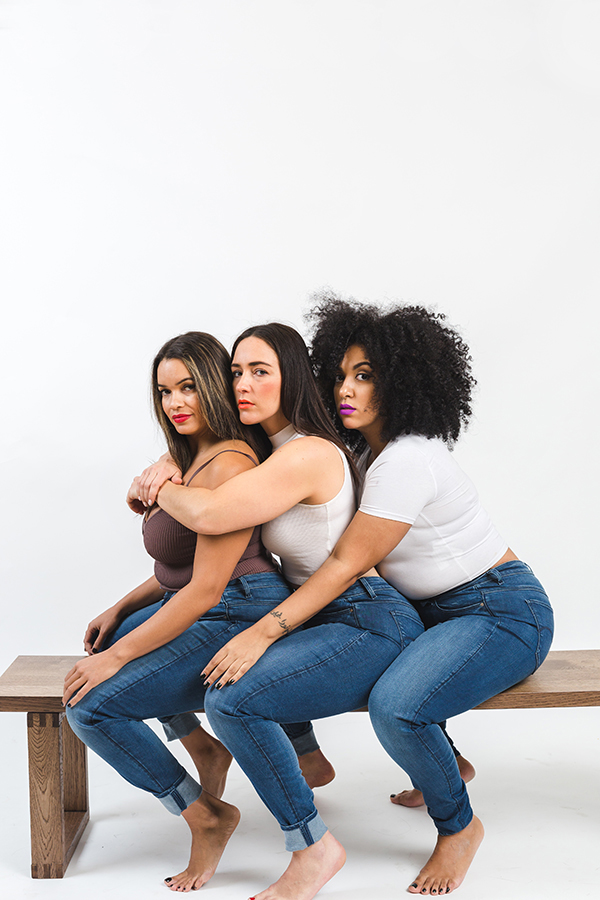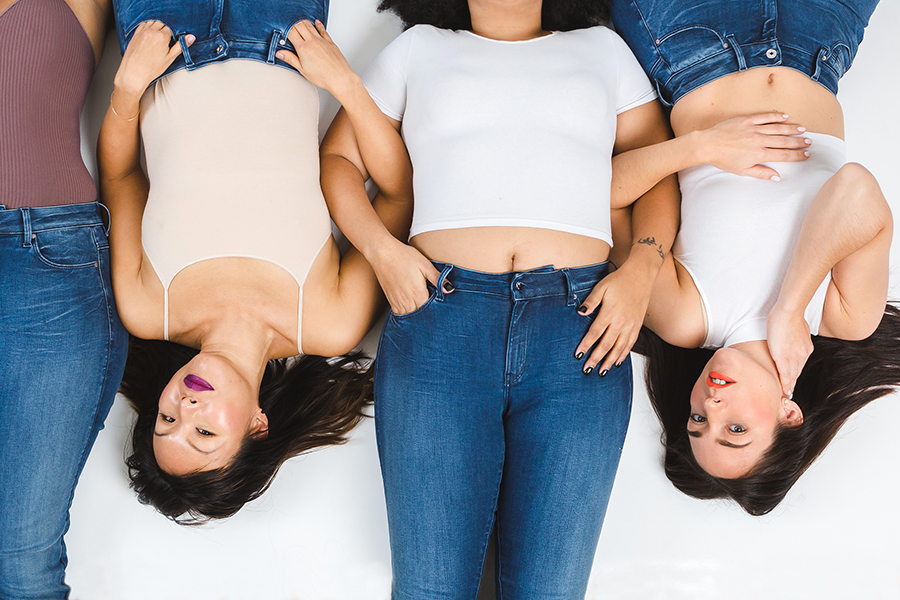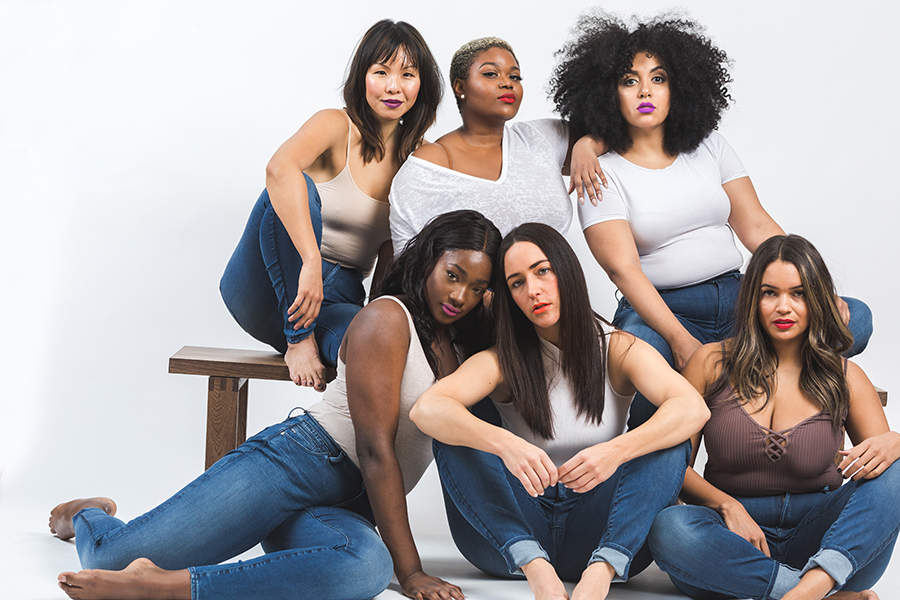 This jean design is meant to embrace our figure and fit like a glove. They're so fitted they're on the verge of intruding in on our personal space. G-Star's slogan is "Don't change your body, change your jeans" and I couldn't be more supportive of this. I'm all about loving our curves, not losing them, but being healthy all while doing so.
Grab your pair at Woodstack Ivy
145 E 98th St, Brooklyn, NY 11212
(Take 4/5/L train or shop online!)
10am-8pm Monday-Saturday
11-6pm Sundays
Photographer: Nick Urteaga (Coastal_Flicks)