The best thing about it being Labor Day? SALE. With a blink of an eye, Summer is over and it's September 1. Wait, what?! How is that even possible? I don't know about you, but I plan on extending the summer for at least another couple of weeks. Get in a few more beach and pool days before I'm forced into sweaters and booties.
I'm a sucker for a sale. I'm a deal seeker. I love the feeling of getting money off and before I checkout on any given store's website, I always google "____ discount code" and more often than not, I find one (even if it's just 10% off or free shipping). Holidays always bring really great sales and Labor Day is the best time to buy swimsuits and coverups. You may think that sounds crazy since most are thinking about Fall/Winter clothing.

For me, this is the perfect time to buy. My birthday is only three months away (whoa!), which means I begin planning my birthday trip. After the last few cold weather trips, this year I'm heading to a hot climate and I know I'll want some new fabulous swimsuits and coverups. Does anyone also find it extremely challenging to find swimsuits during the Winter months? I always thought it was difficult finding things to wear to the beach, however, one of my friends recently showed me an online swimwear shop that has some beachwear. My friend has recently been purchasing her swimwear from Hermoza (https://thehermoza.com/collections/resort-wear), she seems to really like the products and she's recommended that I take a look on there before I go on my next vacation. As I struggle to find swimwear, I'll probably have to look on there to see if I can find anything I like.
Regardless, retail therapy is always a good way to cope with the Summer's end. But if you're like me and you'll be traveling from November through April, now is your time to stock up on super discounted sale suits. If you don't plan to travel but also dig a good sale, buy now to save for later!
*Something to keep in mind: there are often times additional discounts on the actual websites. You usually can get up to 50-80% off! Retailers are trying to make space for their Fall clothing, so everything from Summer goes on super sale. They want it out! And I…want it in.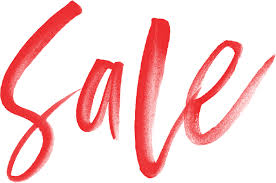 Other Suits on Sale
Beachwear on Sale
Here are some of my favorite sales this weekend:
Anthropologie: Extra 50% OFF All Sale Items [20% OFF all Furniture, Decor, Bedding]
ASOS: Get 40% OFF New Season
Carbon38: 40% OFF All Sale Styles [code BYESUMMER] OMG
Forever21: 30% OFF Everything! Extra 60% OFF All SALE
Macys: Extra 15% OFF [Extra 20% OFF Select Departments]
Mango: 50% 60% 70% OFF Everything [Plus EXTRA 10% OFF with code 10EXTRA]
Urban Outfitters: Take an Extra 40% OFF All Sale Items