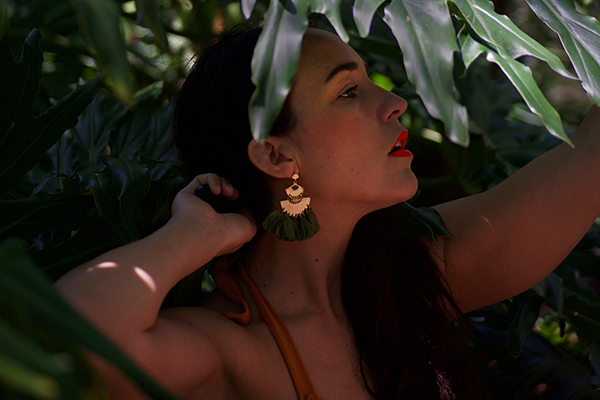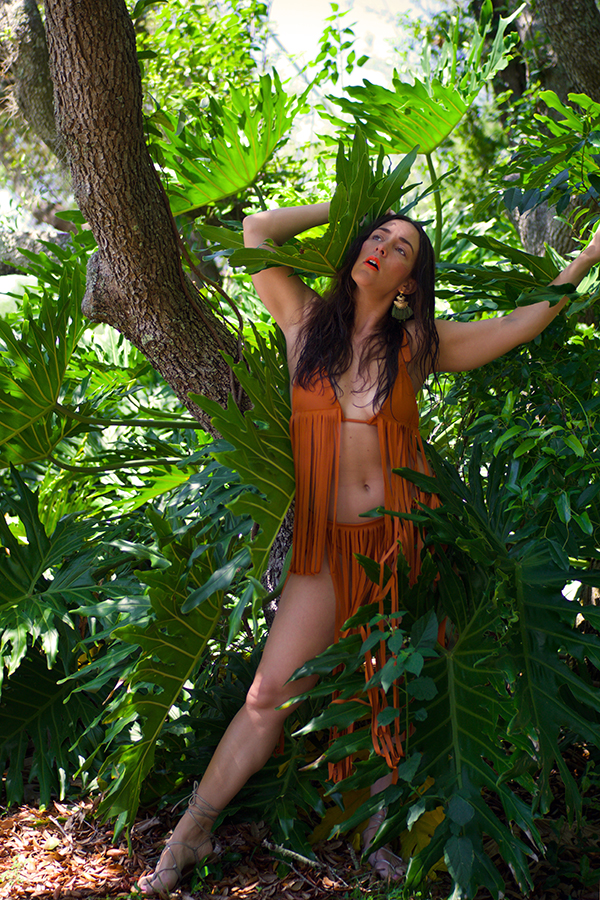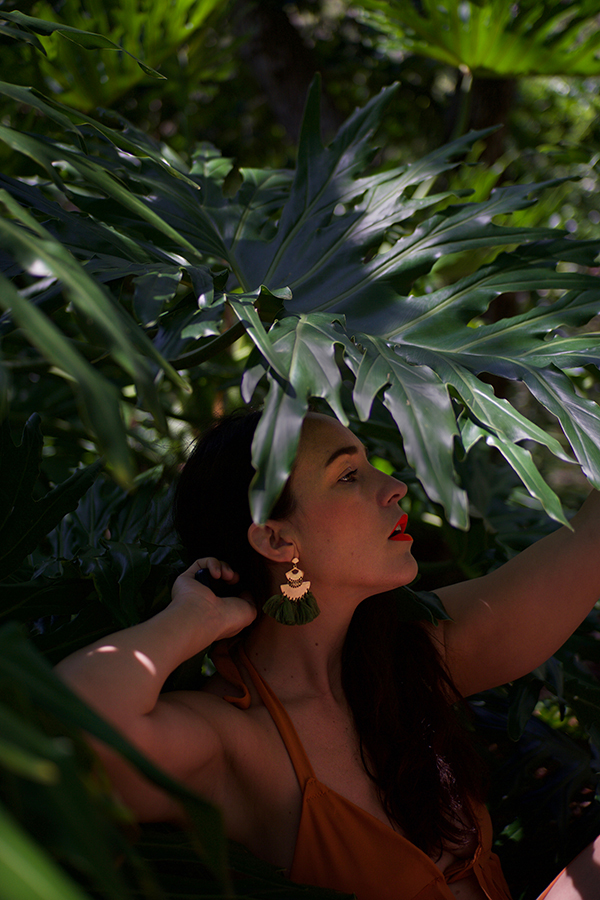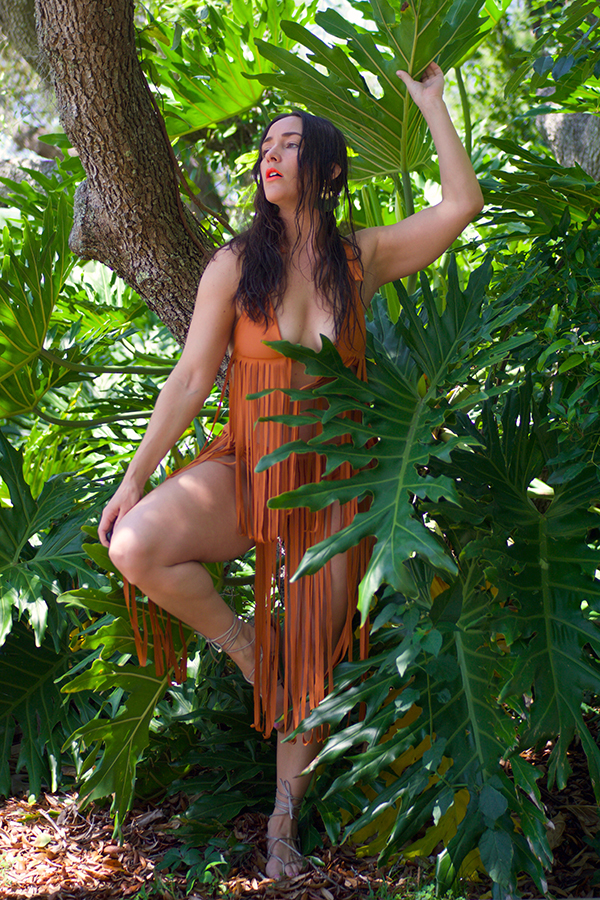 With all this content I produce as you read in my last blog post, you may be wondering if a photographer follows me around all day with a camera. Nope! Not the case. Anytime I create content, there's a location I've scouted often with an outfit I've created with that space in mind. Sometimes, I just choose an outfit and explore for a location. Those times I get lucky and it just "works." I book my photographer with a specific time and day, we head to the location and shoot anywhere from 100-400+ pics of each outfit (of which I select 10). We shoot quickly and we rarely spend more than an hour shooting. We clearly got the shots after sixty minutes had passed, but my mind often thinks of more wild and crazy poses and angles I need to get. I literally cannot get enough. I never want it to end.
Also, if you are awkward, uncomfortable, or simply confused about how to pose in front of a camera, you might want to check out blogs online. You can look for postures for a photoshoot, awesome selfie poses, or something similar that might interest you. Once you get adapted to the camera, you might start enjoying it.
There are times when I feel like shooting on a whim. And there are times when I'm traveling and don't have a photographer with me. The great thing is, there is always a way to create content if you're not fortunate enough to have photographers around. When there is a will, there's a way.
So, I'm going to let you in on a little secret and share what I use in hopes that it will help you! [Small tangent: I want you all to win. If you have people in your life that are not willing to share their secrets or give to you as much as you give to them, or not help you along your way in any way they can, I suggest you reevaluate your relationship. These people will use and abuse you and take take take. This is not how you win. Winning is sharing and helping others where and when you can without feeling jealous, insecure or scared that they will do it better or "win" more than you. There's enough to go around y'all].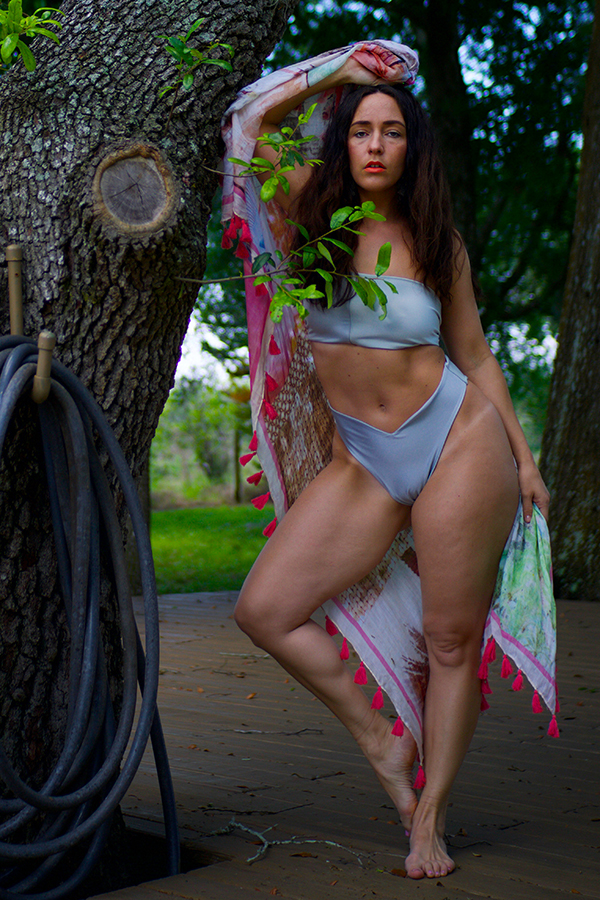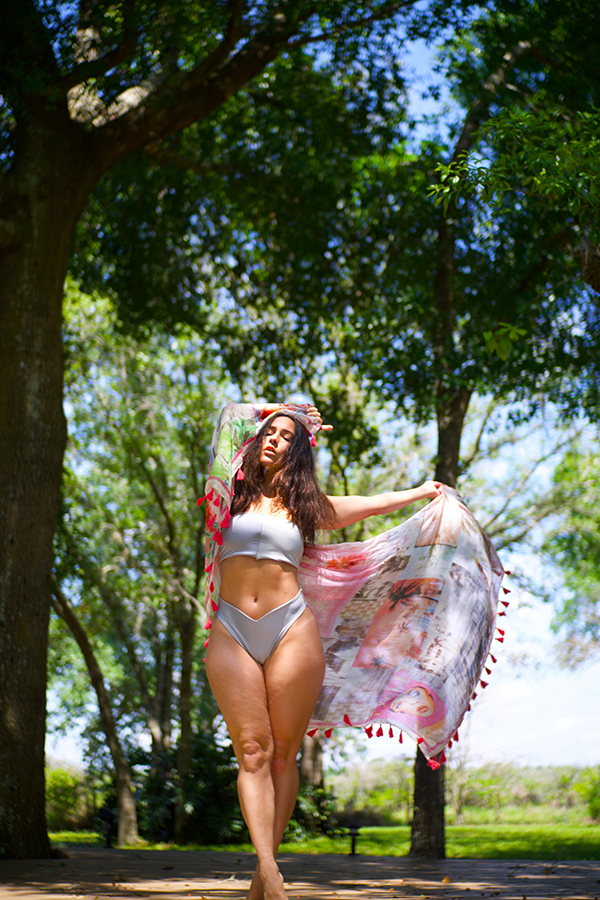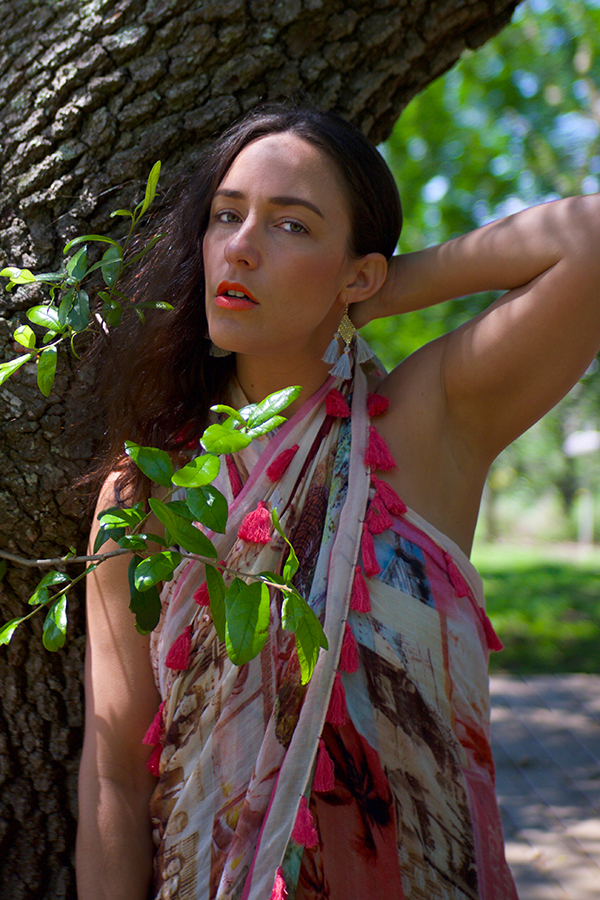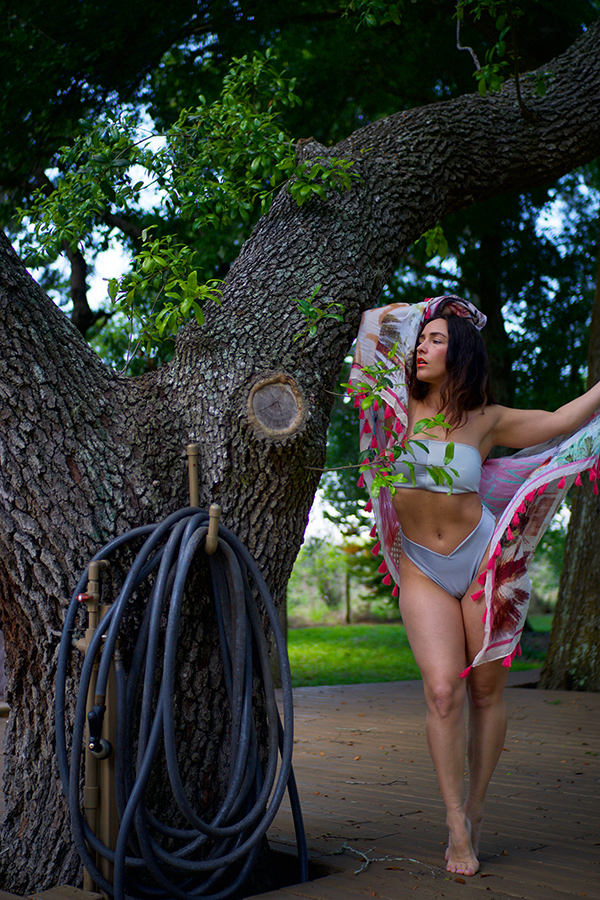 I wanted you to get an idea of what it looks like behind the scenes. On Instagram, I shared a clip of what it looks like when I shoot myself. I currently use a 35mm lens with a 1.8 f-stop, which means a blurry background. The higher the number, the less blurry the background is. The kit lens that came with my Sony is a 16-50mm f/3.5-5.6 OSS Retractable Zoom Lens, which still takes great photos but not always what I'm looking for. No matter what body camera you have, the lens is the most important thing in capturing great content. Thanks to a photographer friend of mine, Monica for putting me on to this lens! This is a great lens to start with because it's AFFORDABLE.
Since I switched out my lens to a non-Sony lens, it will not automatically focus. It also loses the ability to continuous focus, which is one of the biggest and best qualities my Sony a6000 has!
When I shoot myself, focusing is the hardest part now that my lens is manual. I set my camera up on my tripod, connect the shutter release, grab the remote and hop in front of the camera. I take a couple test shots and then go behind the camera to check the focus. Once the focus is 'almost' perfect, I shoot away.
The other hard part of shooting myself has been not wanting people see me do it. It's similar to holding up my phone to take a selfie or film myself at the gym when people are watching me. It feels vain and makes me uncomfortable. As you know, I started with taking blog pictures in my living room on my phone because I didn't want anyone to see me. When I was in Florida, I was walking out of the house in my fringe bikini, tripod and camera in hand, and I felt urged to turn to my dad and tell him not to laugh. Not many people get it. But the more I do it, the more comfortable I get. I now, no longer feel awkward taking photos in public with a photographer, but there's just something about shooting myself that doesn't feel good. But when I see the final shots, I'm proud of myself for going through with it!
Additionally, one of the best things about photography is that there are always new techniques to learn about. For example, recently I have been thinking about investing in a drone to take some aerial shots. Whether you are a professional photographer or aspire to be one, drone photography can make it easy to capture remarkable shots and outstanding takes! So far I have done some research on websites like DrDrone and a few different drones have caught my eye. Have you ever used a drone before? Get in touch and let me know if so!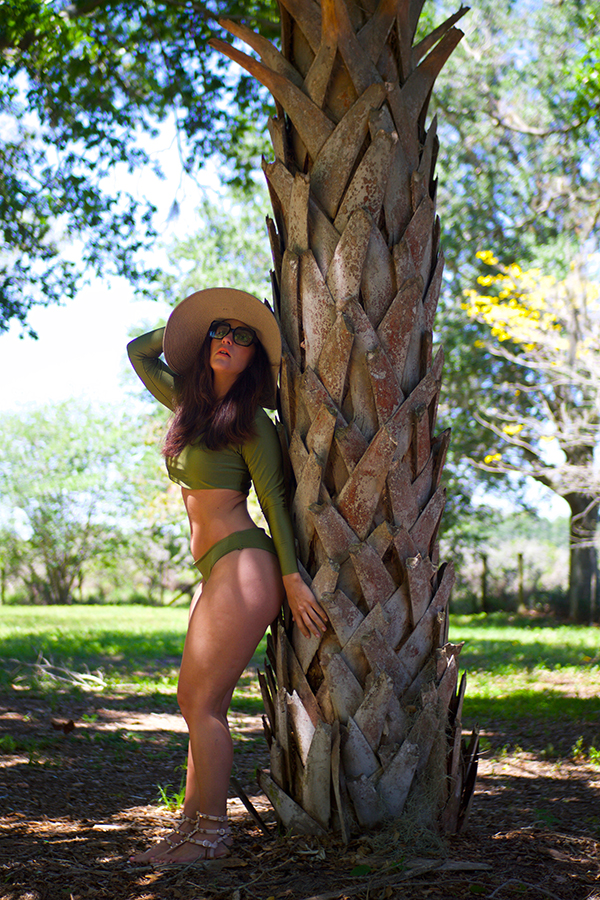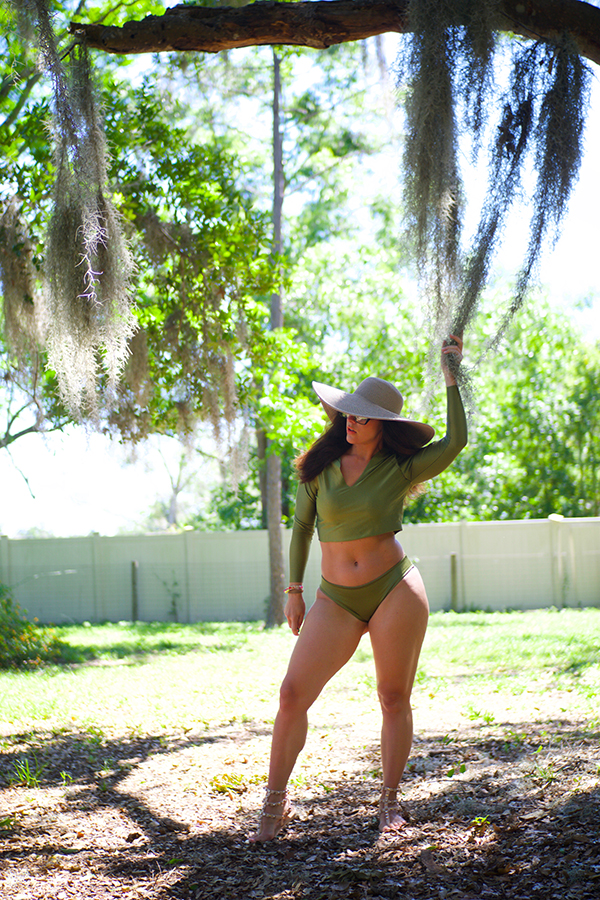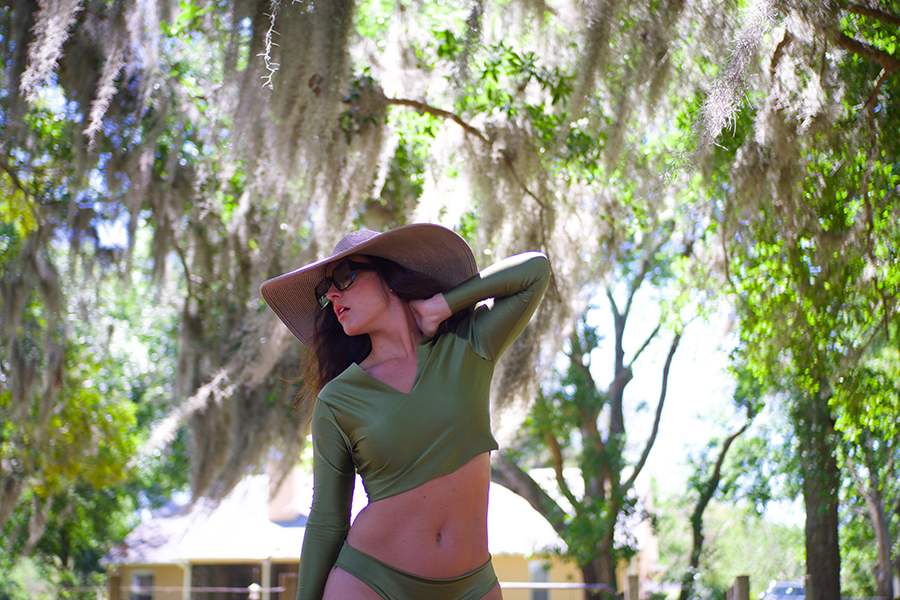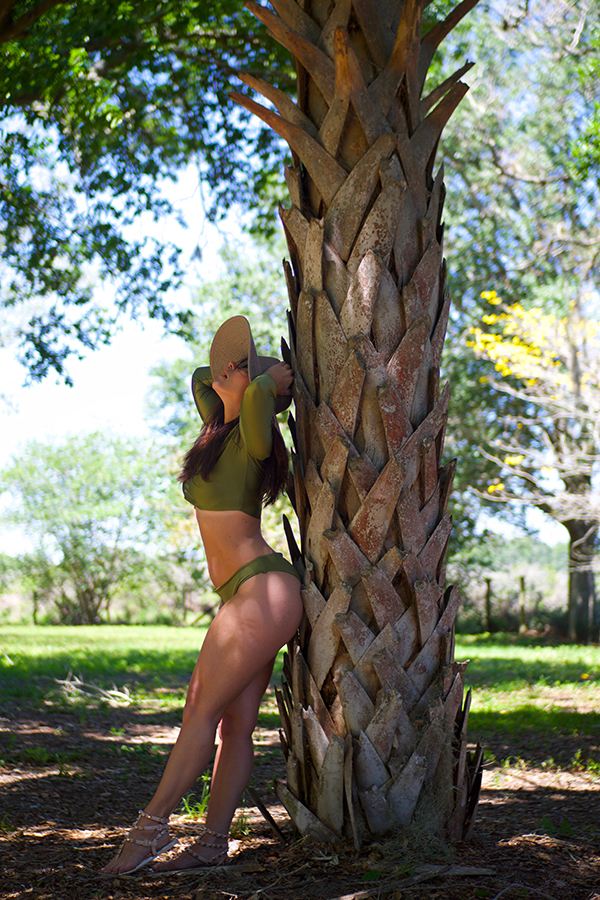 Gear wishlist:
50m/f1.8m Sony lens. This lens will allow me to automatically focus once in front of the camera with my remote by pressing half way down. I will also utilize the continuous focus feature so I can move around in front of the camera and it will follow me wherever I move.
My equipment I use:
Now you have one of my photography secrets! I hope you'll embrace shooting yourself and see that it's not a vain way to take photos. Maybe grab some of this equipment and try it yourself. If you do, please share them with me in the comments or on social media!
I also like to shoot other people! Check out my photography portfolio here!