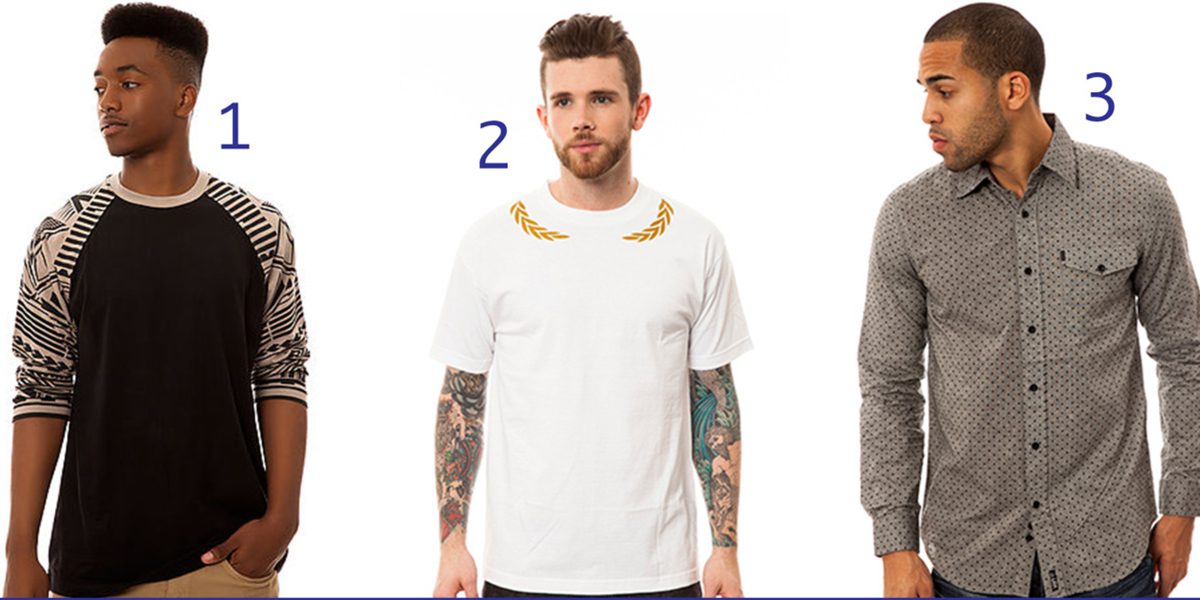 It's about that time fellas…time to go through that closet of yours and part ways with things too small, too big, and things no longer needed/wanted or worn. Grab a trash bag, load it up with donations, and clear out some space for new Spring gear.
Here are a couple of my new faves for the Spring. I always really digging prints, for example this men's dotted shirts (they ARE NOT polka dots). I'm also not really into the super overly graphic tees, so I added a couple that I love that are fairly simple. Chose a couple of my favorite go-to button ups – roll or cuff them in the spring/summer.
You can find something for everybodyon Karmaloop …conservative to street wear and everything in between. Check back frequently as they are constantly throwing up new additions.
When checking out, use my REP CODE 9806 for a discount! You can use the code each and every time you shop at Karmaloop!
On top of using my rep code, use the code BIGSALE25 as well (you will get a double discount!)
SALE UP TO 80% OFF!
PLUS 25% OFF + FREE SHIP!
1). Volcom – Sullivan ¾ Henley
4). Mark Jonster – Navy Blue Plaid Flannel
5). RVCA – That'll Do Buttondown in Artichoke
6). Faza – Denim Button up w/ Red Corduroy accents
7). Fourstar – Thin Line LA Tee
8). Fourstar – Graphic Red Tee