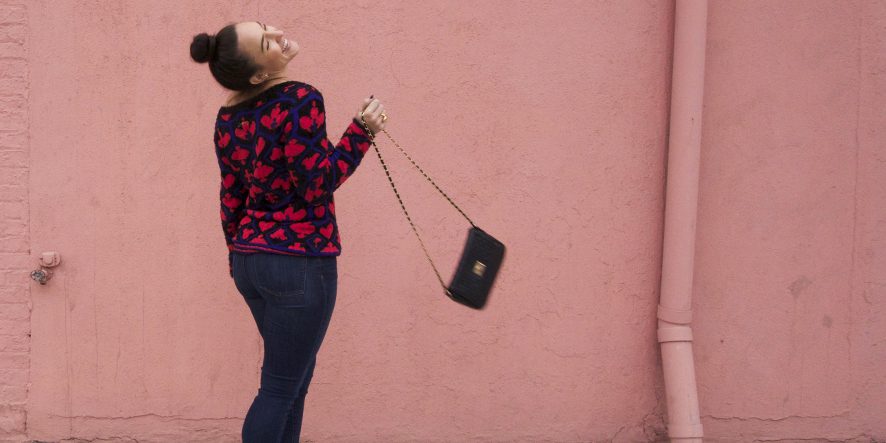 I've said it before and I'll say it again…I LOVE love and am totally a lame hopeless romantic, but I have a love/hate relationship with this money hungry, commercialized holiday. Giving and receiving gifts throughout the year is one thing, but I continue to struggle with understanding why one day a year is set aside to pressure people into showing how much they love someone. The holiday drives people to take inventory of the quality and volume of love in their lives.
We all grew up expecting extravagant things to happen on this particular day and when they didn't happen, we'd feel unhappy, depressed and often times desperate or lonely. For those of us who aren't in relationships, we're told that "there's nothing worse than being single on Valentine's Day." Who the heck said?! I often wonder why our society tries to make us feel like this? Full disclosure, I'm single, happy, and happy even on Valentine's Day! Maybe this wasn't always the case when I was a young adolescent girl growing up who didn't know any better. I fell victim to it because no one told me not to.
Also, shall I remind you that this is the holiday where consumers (that's YOU!) get majorly ripped off? $500 dollar dinners we'd never normally spend, $150 on flowers normally three quarters the price, so on and so forth. Inflation at it's finest. And when did gifts become the single most important tool to giving and receiving love? We should be less focused on the grandest gestures but instead on the brief memories in the time spent together.
However, as a gentle reminder to myself and to everyone else, this should not be and is not the most romantic day of the year but rather the day we have our communal ritual of sharing love. Believing in it's promise of warmth, I acknowledge the presence of love in our worlds. There's something beautiful and poetic about that. And for that alone, I love it.
There are four other ways to receive and give love, and we as a country should get way more in tune with!
1-Words of Affirmation
2-Acts of Service
3-Receiving Gifts
4-Quality Time
5-Physical Touch