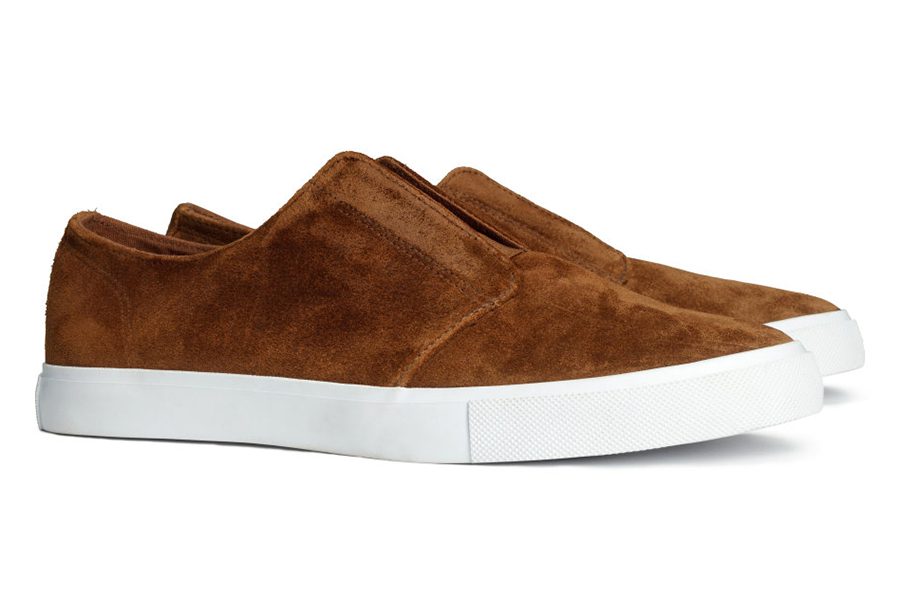 I feel like I've been talking about the weather wayyy more than I normally would…but at the low of 23 degrees out today, we can only day dream about t-shirts and wearing less layers for warmth.
Linen Waist Coat – Zara $69.90
Super cool top…another version of a vest. Wear this over a tee or even a button up or henley. Layering is important, especially in the warmer months!
Light Blue Tee – H&M $5.95
This color is everything. Pastels for women are on trend this spring and summer…and it is for guys too!
P.S. A good, clean, CRISP tee can really make your outfit-think outside the box with colors. I also love the orange or the coral
Baggy Brushed Denim – Zara $79.90
A faux "baggy" pant might be my favorite thing ever. I HATE when I see men with baggy pants…but these are drop crotch, giving the impression that they are baggy-but they aren't! They should still FIT.
Slip on Suede Shoes – H&M $59.95
LOVE LOVE LOVE these. A slip on is the easiest and quickest thing to throw on…these babies are amazing!!! Love the suede material and the color-wear these with shorts even or a cuffed pant-they can be dressed up or dressed down.
Weekend Faux Leather Bag – H&M $49.95
Since we are talking about day dreaming, a weekend getaway is all I think about. I love just picking up and going and being spontaneous. This is the perfect bag for just that. Throw in a bathing suit and pair of shorts and a tee and your girlfriend's/wife's summer dress, bikini, flip flops and hat and get on the road!
Quilted Backpack – Zara $89.90
If you MUST use a backpack, please for the love of God, have it reflect and mesh with the rest of your outfit…please throw out your Jansport from college and step ya game up! You can't be dressed to the T and carry a dingy, faded, child's backpack. Let the kiddos have them!