I have been so fortunate to work with Measure & Made over the last couple of years. I first was introduced to the brand through my agent when they booked me as a fit model (the shape 3 pants are literally made for my exact body!). Our relationship has since grown, along with my love for their pants!
Pants have ALWAYS been an insane issue for me. Too big in the waist or if the waist band was the proper size, I couldn't get them up over my thighs/hips/butt. If you recall, I chatted about this in my article "What it Was Like Taking Me Pant Shopping When I was Younger, Told by My Mom."
Let's just say, it was just as stressful and disappointing for me as it was for my mom, as she watched her adolescent daughter shed tear after tear in fitting rooms and on car rides home from the mall for years.
That's why I absolutely love Measure & Made pants! They have taken into consideration the fact that women have different body types and shapes. WHO KNEW?! Most companies, for years and years, have designed their pants off of one pattern. Which means, only one type of body can fit into it! I can only imagine how many women can relate to my shopping pant woes!
What is Measure & Made?
Measure & Made is a company created by women for women because they knew that one size didn't fit all! Beatrice Purdy (Founder & CEO) took it upon herself to revolutionize the women's fashion industry that had only been offering a few size options for us ladies.
Traditional sizes were developed by men and they didn't take into account a woman's shape which has since fueled years of vanity sizing. By using our revolutionary Fitlogic® technology, Measure & Made® is now upending the outdated sizing system and offering a meaningful solution to one of the biggest issues facing the fashion industry today – finding clothes that really fit.

-Measure & Made on Fitlogic
Their pants are powered by Fitlogic® technology, which is a patented sizing system that takes into account our shape, not just our size. What's all this mean?! In other words, these pants are custom made for you and your body, fit guaranteed. The Fitlogic® technology is based off 3 shapes.
Backed by 15 years of research measuring over 60,000 women of different ages, ethnicities, shapes and sizes, the female-led team found that 94.8% of women fall into one of three shapes.

-Measure & Made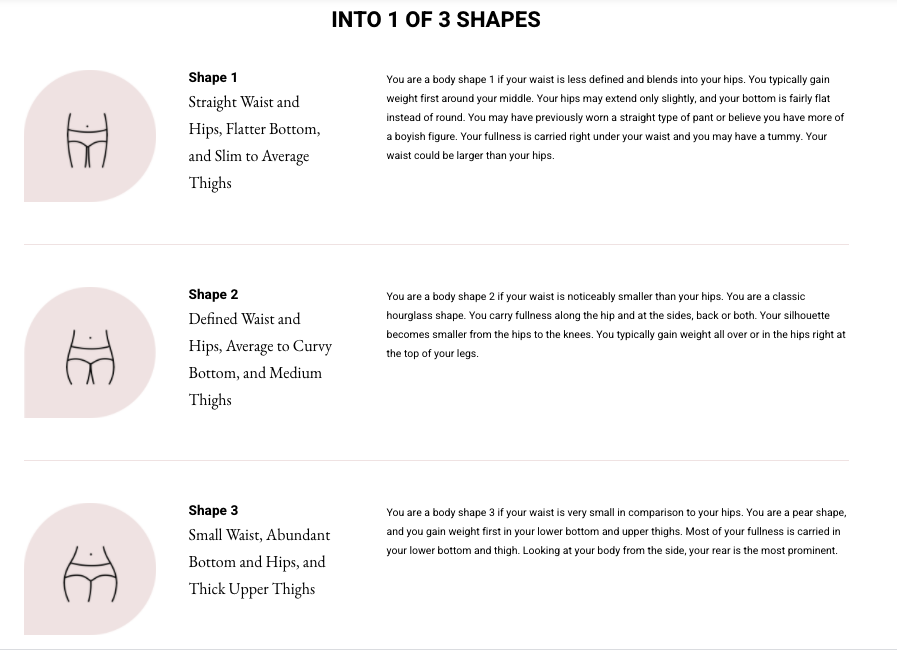 Here's how it works!
First, you take the Fitlogic quiz! After you complete the quiz, it will calculate your number (For example, I'm a 6.3). After that, it's time to shop the pants that will be made for your unique shape and size!
All of their pants come with a 30-day unconditional money-back guarantee for fit and product satisfaction. In addition, they offer free shipping/exchanges/returns. They've literally made the shopping experience as easy and pain-free as possible!
I also love them because of their: Values
WE SAY:
Inclusive. Body Positive. Confident. Empowered. Embrace Your Shape.
WE ACKNOWLEDGE:
Aging. Motherhood. Diverse Shapes. Different ethnicities.
WE ARE:
Revolutionary. Authentic. Personalized. Frustration Free. Comfortable. Proven.
Shop by clicking an image below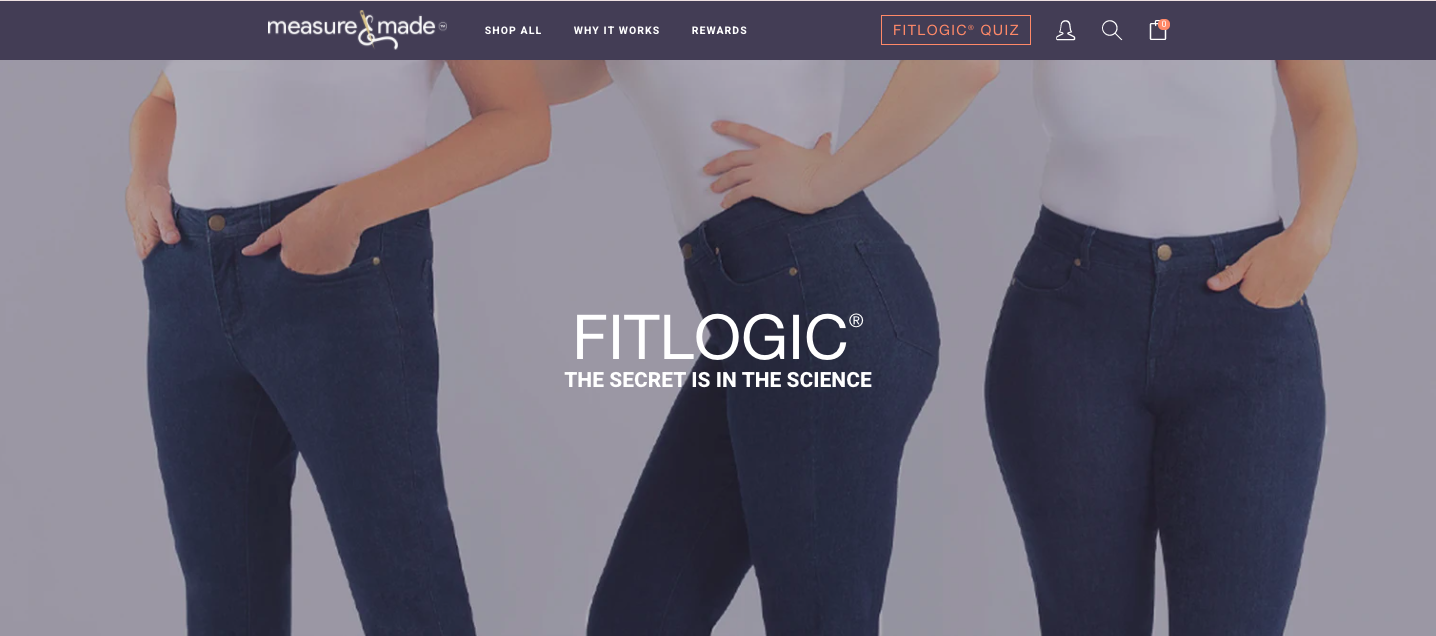 Measure & Made and I were featured in US Weekly!