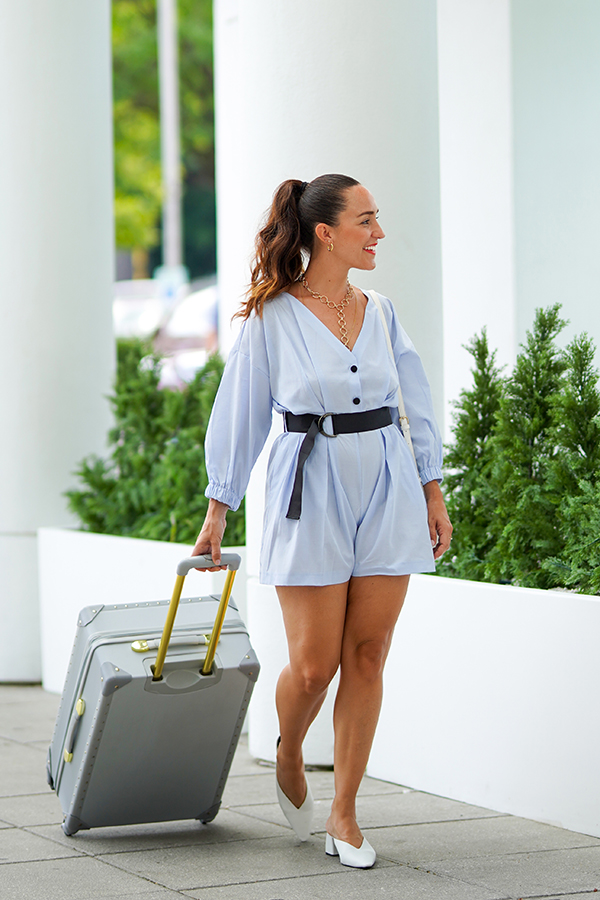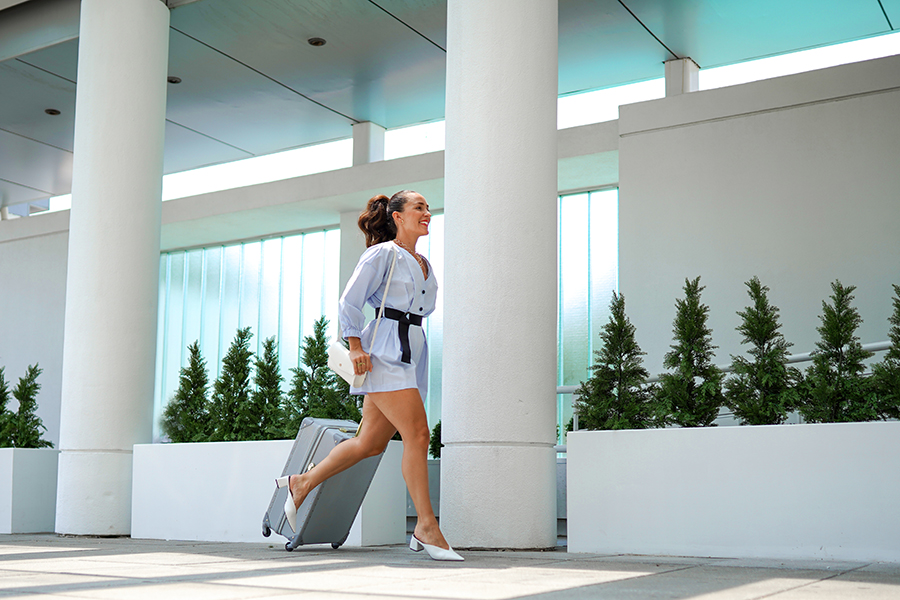 I'm obsessed with travel. Shocker! No matter how far from home, or how close. I enjoy it all, including stay-cations and mini-escapes from the city. I got the chance for a mini escape to stay a couple days at the Radisson Hotel – New Rochelle, New York.
It's location is PRIME. Just two blocks from the Metro North and a quick 20 minute train ride into the heart of Manhattan. It's the only full service hotel between the city and White Plains so it's perfect for anyone who needs easy access to the city without having the hassle of staying downtown NYC.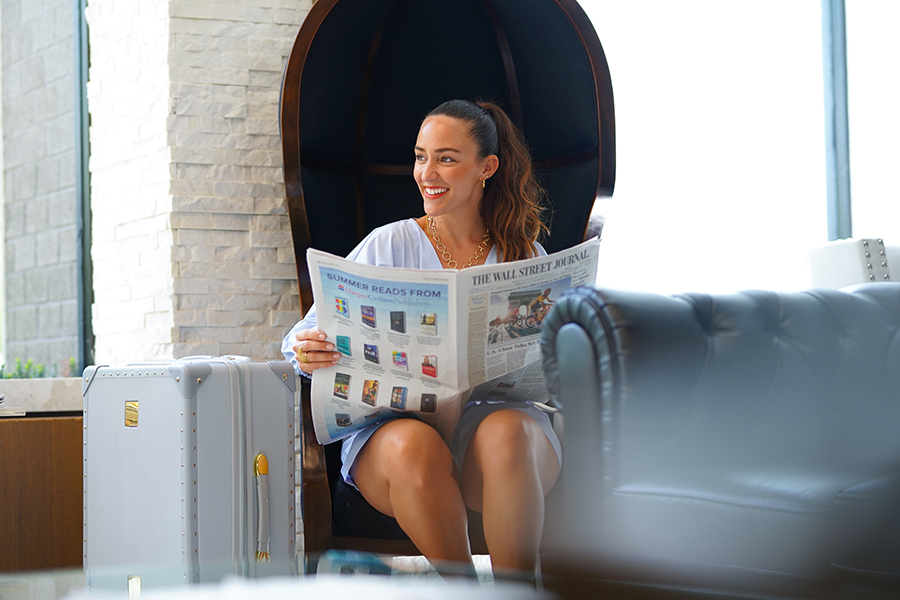 Pool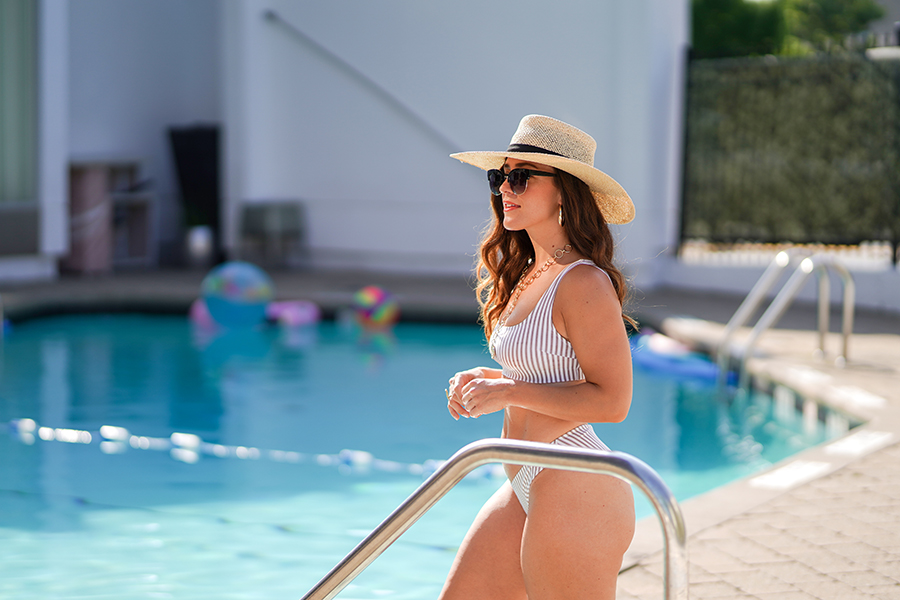 I don't know about you, but every time I travel I look for a place that has a some sort of body of water. Whether it be a pool, lake or ocean. It's a must on my list! If I'm traveling to a cabin in the winter, I look for a place that has a hot tub. However, beggars can't be choosers. I'll take a bath tub if that's my only option!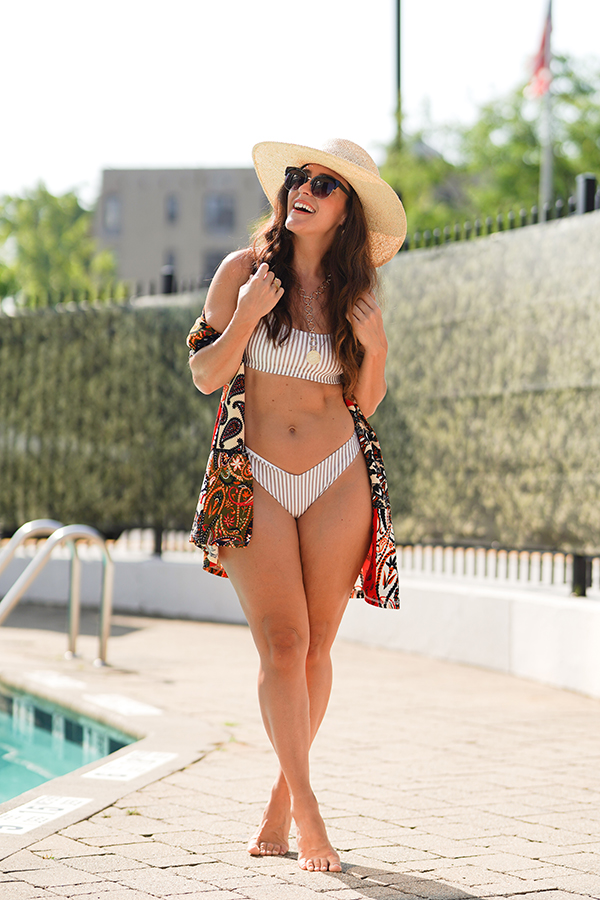 This Radisson has three of my choices. A pool, hot tub and bathtub! And, it's short drive to the ocean. So we're batting pretty close to 100 on that front. I relaxed and maxed at the pool for two days. The weather couldn't have been better. It was perfect for a little unwinding and relaxing. This is why I love mini-escapes. It was like I was in a different world even though I was only thirty miles from my house!
Room
As I continued to indulge and take full advantage of my time away, I had to order room service. There's really no other way to pamper yourself first thing in the morning (or last thing at night!). Although I don't spend a lot of time in my hotel room whenever I travel, it is important to be in a space where I enjoy the design. It's incredible what it does to my energy.
The minimalistic and contemporary rooms are spacious and have pretty much anything you need. From free wifi to oversized flatscreen tvs, to Simmons Pillowtop Mattress.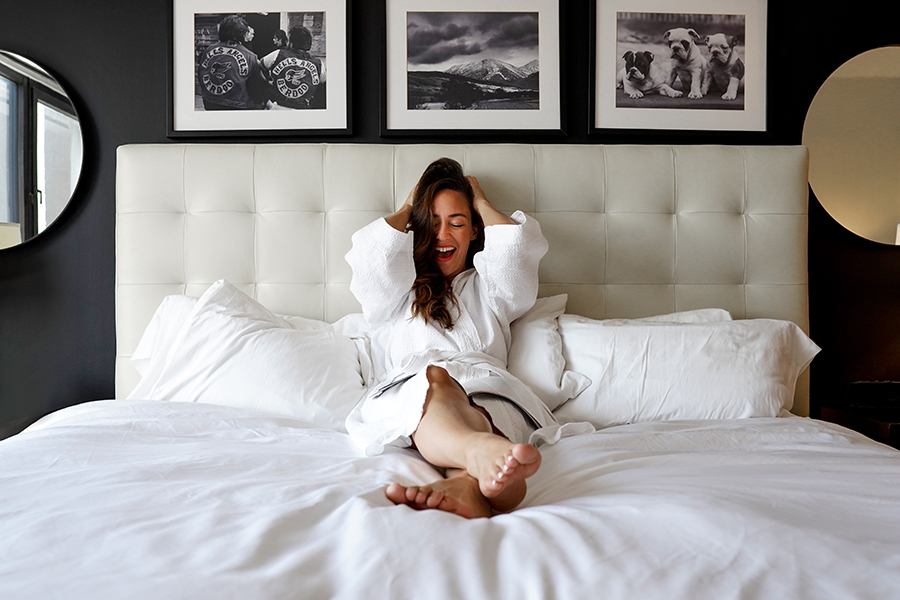 Gym
Before heading to dinner, I made a trip to the gym. Can't have all that relaxation and not include moving my body to the mix! The gym is pretty straight forward. No bells and whistles. They have everything you need to get in a solid workout. Treadmill, stationary bike, elliptical. Free weights, medicine ball and also a functional trainer machine (the machine that has two independent weight stacks, pulleys, and cables that you can do a number of exercises on).
Restaurant
Noma (aka North of Manhattan) Social is an award winning restaurant located in the base of the hotel. They offer breakfast, lunch and dinner. The chef's specialty is Mediterranean with a seafood focus. Because I was eating late, I was only able to order off their tapas menu. I decided to go with the following:
-Patatas bravas (picanti+aioli+sea salt)
-Shrimp (toasted garlic+marsala+86ed chili flakes+herbs)
-Potato tortilla (sour cream+chives+sea salt).
Albeit potato heavy, I enjoy treating myself to comfort food when relaxing. It can be challenging to eat out but I was thoroughly impressed with the amount of gluten free and meatless options they offered. I skipped a designer cocktail and paired my dinner with a glass of the uzh, champagne.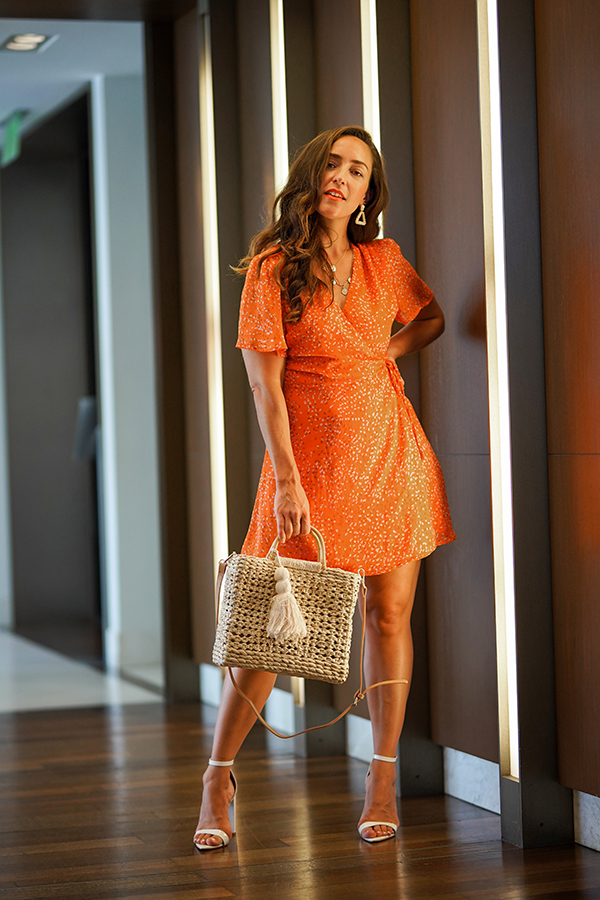 Lounge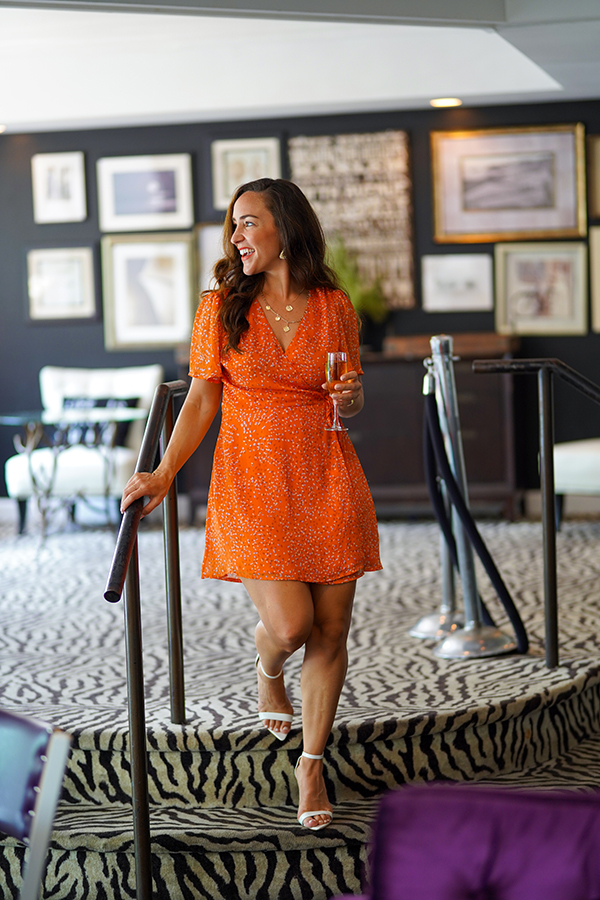 Despite not witnessing it myself, since I was traveling mid-week, but I hear this place is a happening spot! The lounge, located in Noma Social, has a NYC like atmosphere with a cocktail menu to match. It looks like it would be a fun spot to hit during Happy Hour, or to transition from dinner to after dinner fun. They offer live entertainment Thursday, Friday and Saturday.
Lastly, the hotel offers a catering facility for any special occasion and 45,000 square feet of tenant space in their corporate office tower (just above the hotel).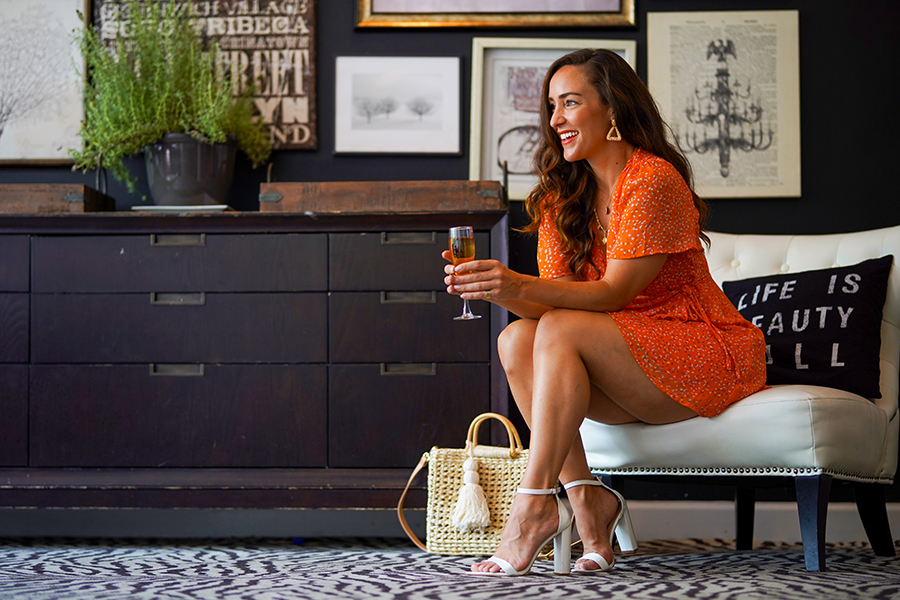 Pool

Pool

Lounge/Restaurant