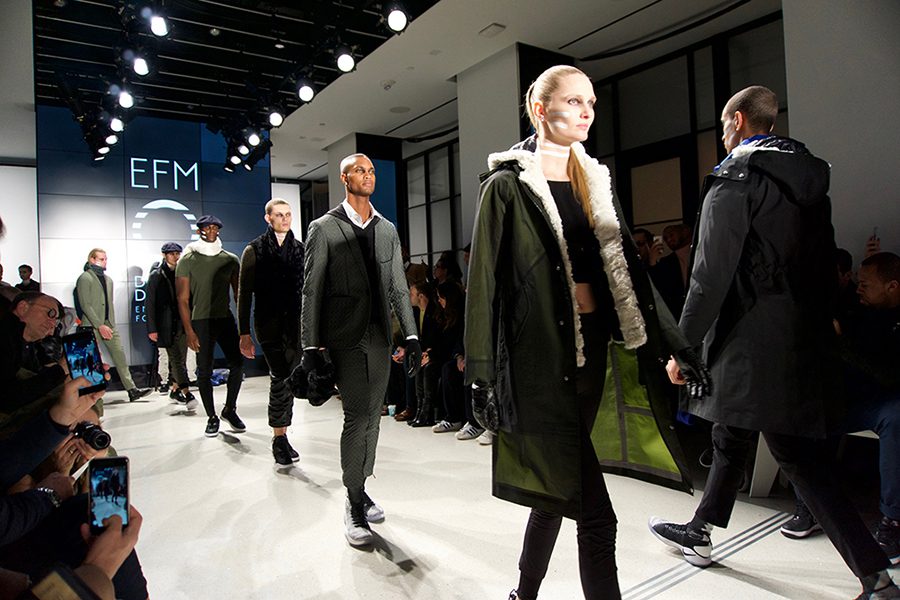 If you've ever wondered what it was like to sit front row at a fashion show during NYFW, not to mention next to Nick Wooster, then take a peek at what it's like! I attended a couple of shows and documented them for you to give you a peek at what it's like!
EFM, which stands for Engineered For Motion, is a luxury menswear brand that focuses on athletic wear, all while suggesting that its gender neutral! So, as you will see, there's fluidity and movement through the collection that is being worn by both men and women. A brand after my own heart.
Fashion Style Week presents many designer's collections over the span of a few days, while including fun performances from Miri Ben-Ari and one member of Bone Thugs N Harmony.