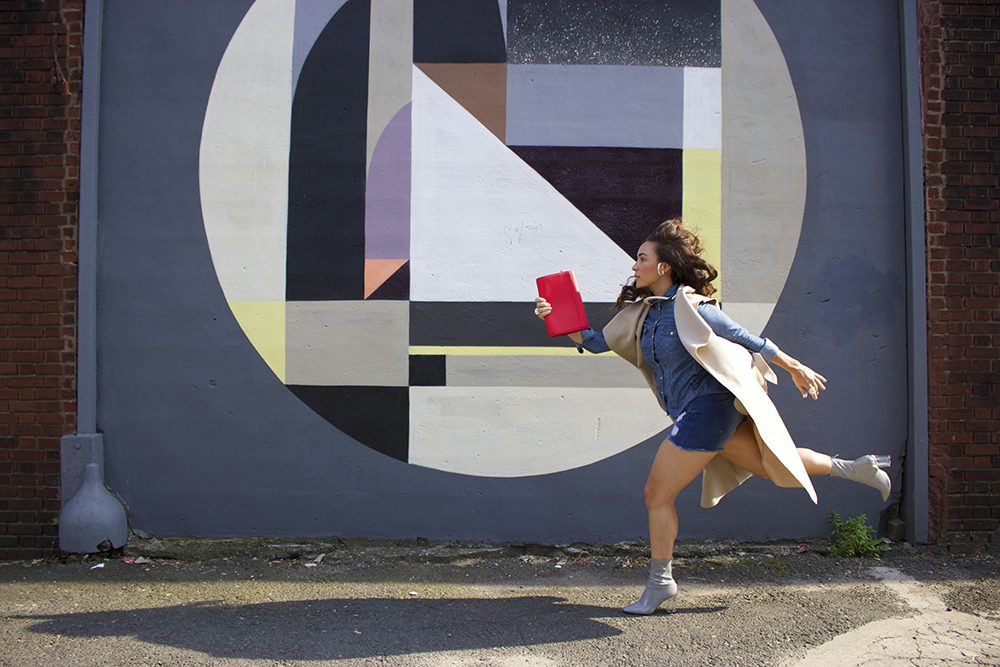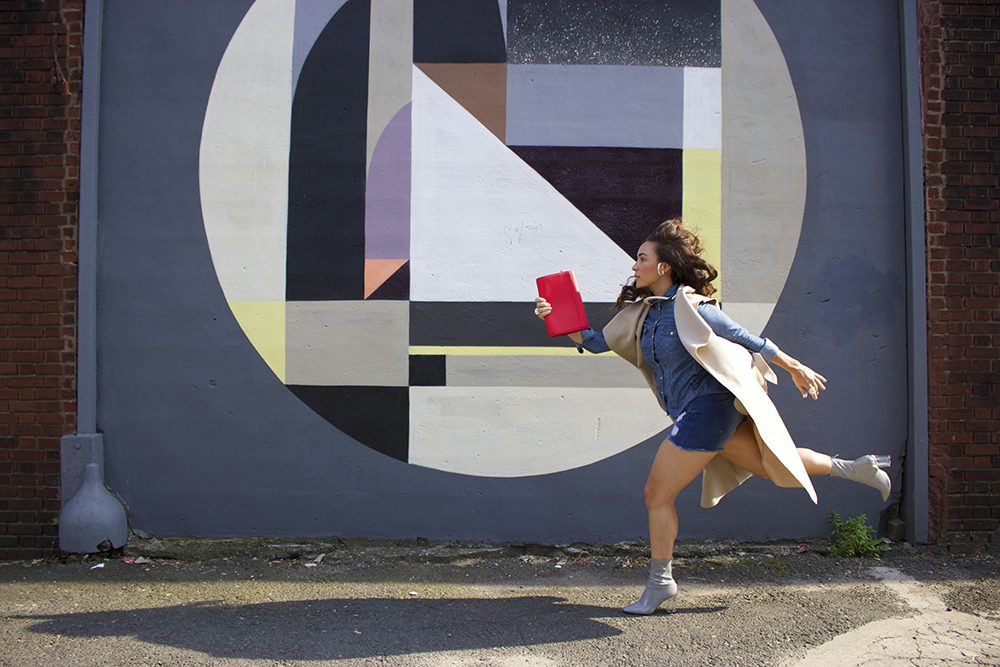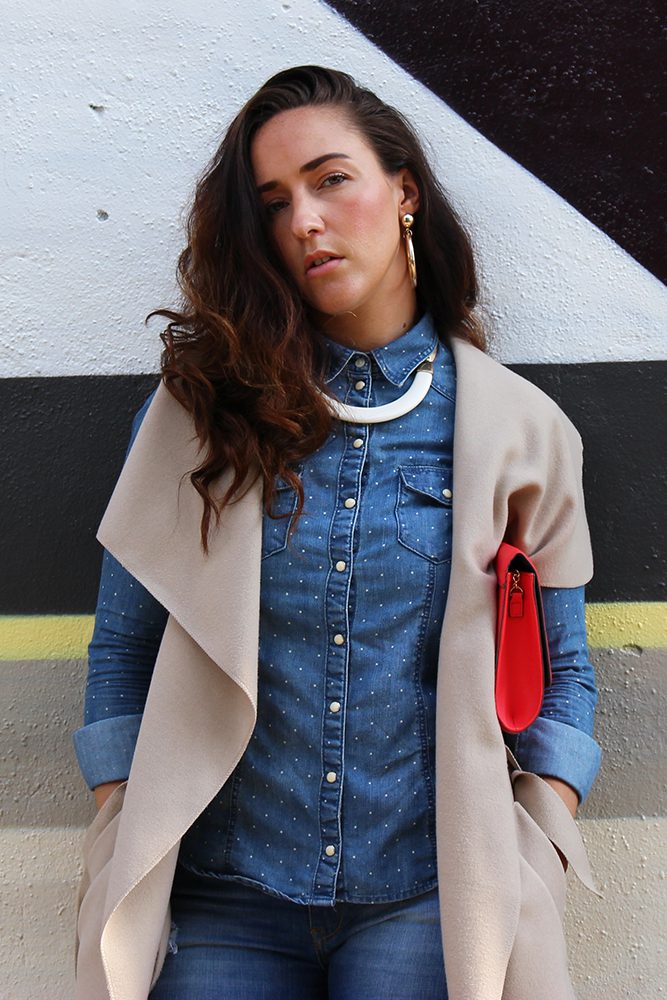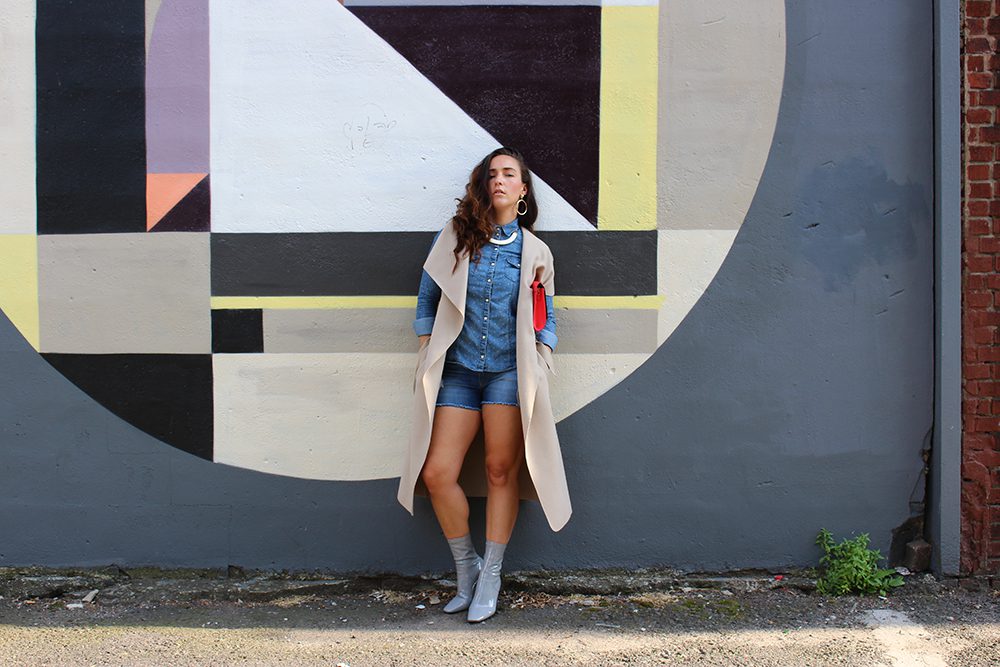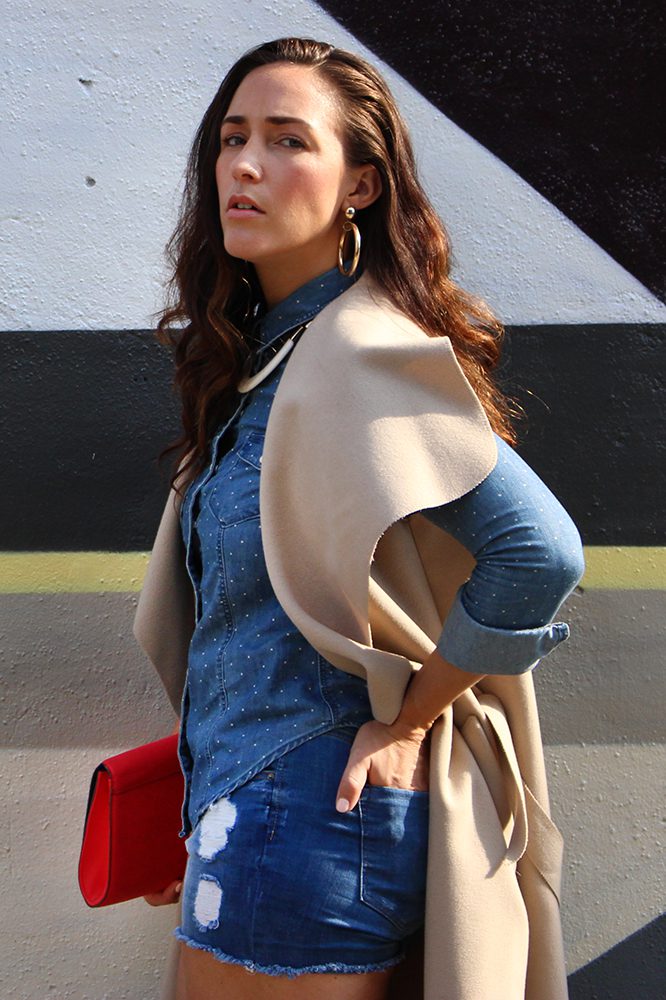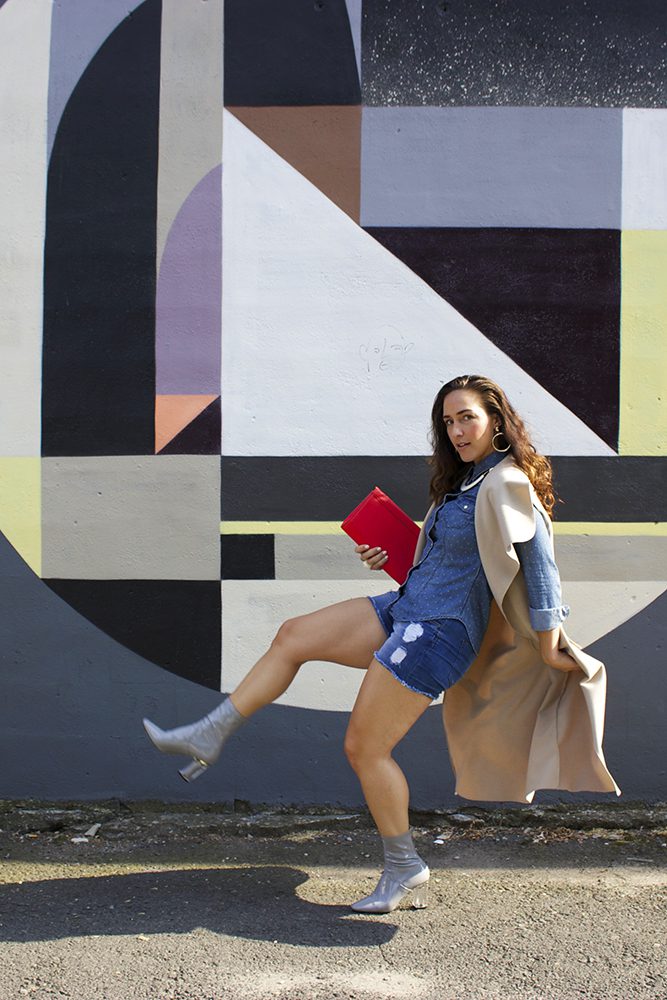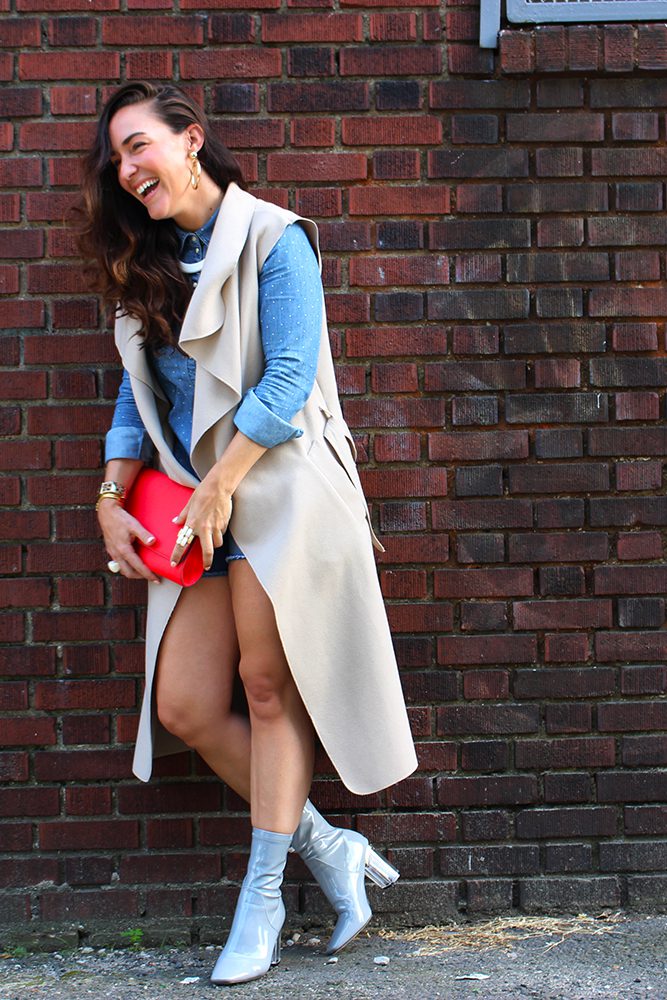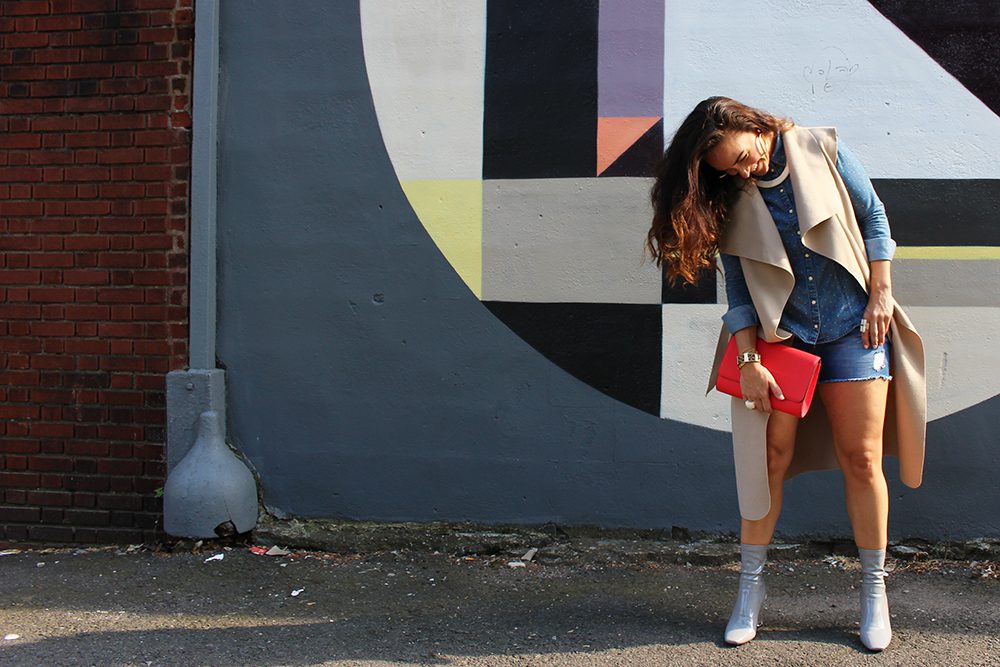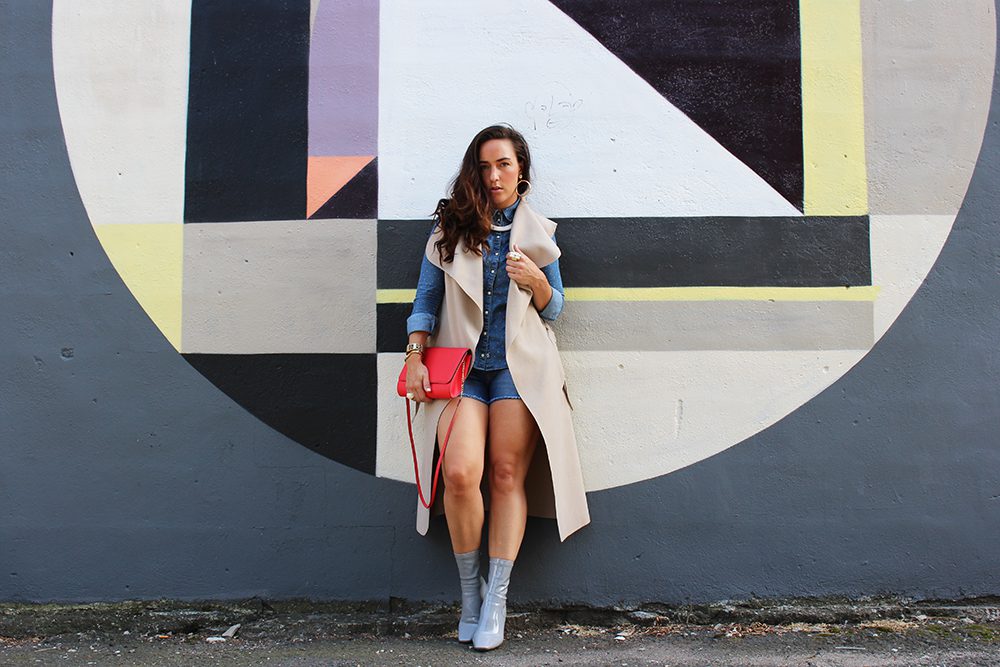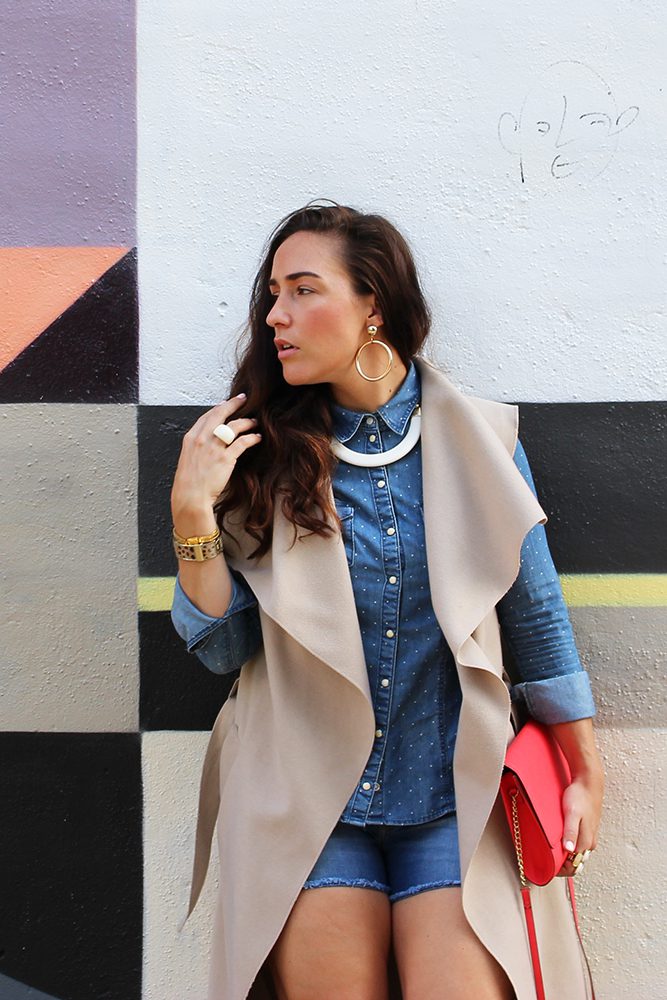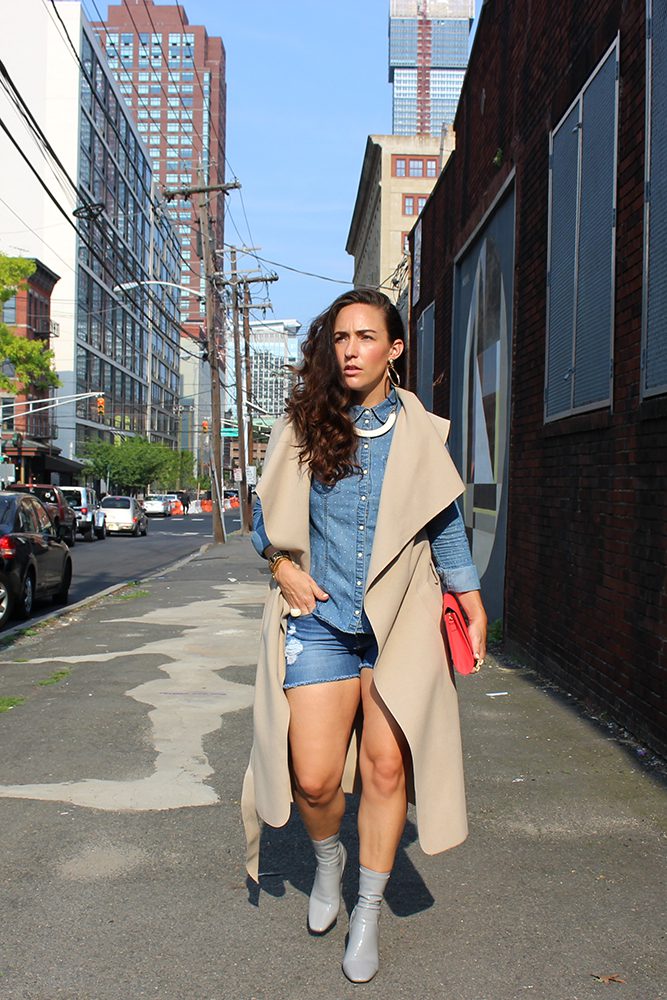 What would the 4th of July be without a little red, white and blue? The most patriotic holiday of all, the colors associated with it are a no brainer. By no means do you have to dress in an American Flag from head to toe, you can still get in the spirit without being traditional and patriotic looking.
I can't get enough of the double denim trend (often referred to as the "Canadian Tuxedo"). I used my denim as my 'blue' and sprinkled in my 'red' and 'white' with pops of color with my bag and necklace. I can wear this outfit on Independence Day but can wear it any other time and not feel like I'm being overly patriotic.
Here are a couple things to keep in mind to pull off the semi intimidating denim on denim trend.
1) Do not wear the same shade denim, choose one lighter and one darker wash (matchy matchy on all accounts is a no-no)
2) Dress up your denim on denim by wearing a killer heel/boot or a great jacket
3) Keeping a darker wash on the bottom and a lighter wash on top proves to be more slimming
4) For your 2nd piece of denim, tie a denim button up or jacket around your waist
5) Say no to denim accessories