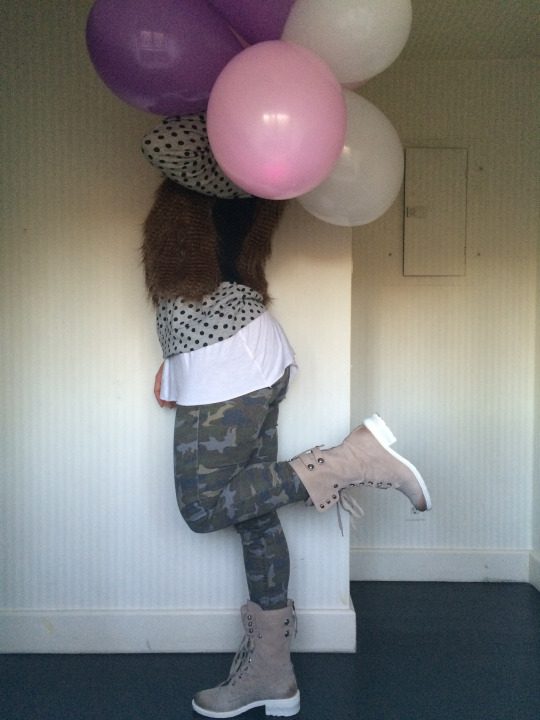 If you know anything about me, you know I love to mix and match patterns, prints and textures. And if you know me really well, you know how I love being creative and any reason to have fun! And then, there's of course, the good 'ole outfit photo shoot opp.
Mixing and matching can be challenging. Follow my simple tips for an effortlessly stylist look. (Tip: These tips can also be used for your interior decorating self!)
Tip for mixing and matching:
1). Keep a color neutral theme
2). Your patterns need to compliment each other. If you have a bold pattern (the camo pants), the other shouldn't be as busy (the polka dot sweatshirt). Generally, mixing and matching work when you have one bold print and one cleaner and simpler
3). Stay away from matchy-matchy. if it doesn't go, it goes.
4). You can mix similar patterns, just keep in mind the scale of each should be different.
5). Don't forget your solids. You do not want to be dressed head to toe in patterns and prints. Your eye needs a place to rest.
How do you all mix and match? Tell me if I missed an important tip in the comment section below!