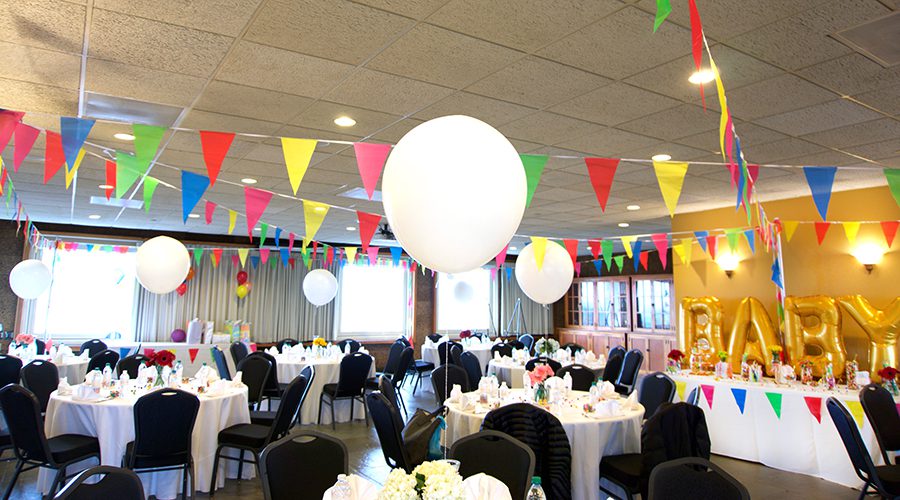 My closest friends are starting to get married and beginning to have BABIES! And I'm totally okay with being deemed the go-to "Ms. Party Planner" for events that go hand-in-hand with said events. When my very best friend told me she was going to be bringing her very first child into this world (ie. the BEST news ever), I was ecstatic, tears ensued and I couldn't believe what an unbelievable blessing God had given her and her family. There was only one teeney-weeney, itsy bitsy problem for this obsessive planner. She was going to keep the gender a surprise! I tried to convince her to get a prenatal gender DNA test so that we could all know, or at least I could know. She refused although I begged and pleaded! Some other friends found out their baby's genders and it made my life much easier. As much as I totally understand waiting to find out the gender is truly a once-in-a-lifetime surprise which pales in comparison to any other surprise in this world, it makes planning (FOR ME) a bit of a challenge! With wanting to plan everything down to a T and wanting to make everything perfect for the mommy-to-be, I accepted the challenge and came up with a gender-neutral bright and fun multi-colored theme for the baby boy or girl en route! SO! If you're like me and need a little bit of inspiration for your gender-neutral baby shower, here is what I did!
To make things super easy? Everything that I used can be ordered with a click of a button from Amazon! Also, if you are in desperate need of finding the right gifts for the parents-to-be, then get online and read the reviews at mommyhood101. They have a multitude of those reviews on all the baby gear that a parent will need, so you can get something that they actually desire without taking a stab in the dark. You can also get all the guests that are going to attend onto the site so that there are no duplicates!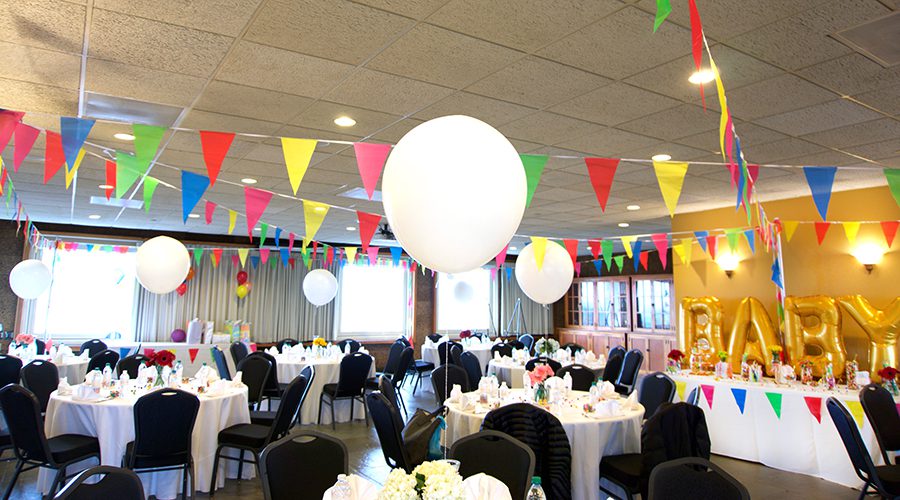 The Room
In order to bring my own style and vision to life, the space will need rehabbing. How can I transform a non aesthetically pleasing space, is the first thing I think about when I begin my planning. If it's a large space, there will be lots of guests and you want them to have a lasting first impression. What I focus on the most is how to distract from the ceiling. Since it's one of the main focal points of any room, it's the biggest culprit of making a venue look empty. [Disclaimer-I wasn't allowed to hang anything from any of the walls or ceilings, so I had to get creative!]
6 – 8′ Metal Self Standing Poles (rented) and these Flags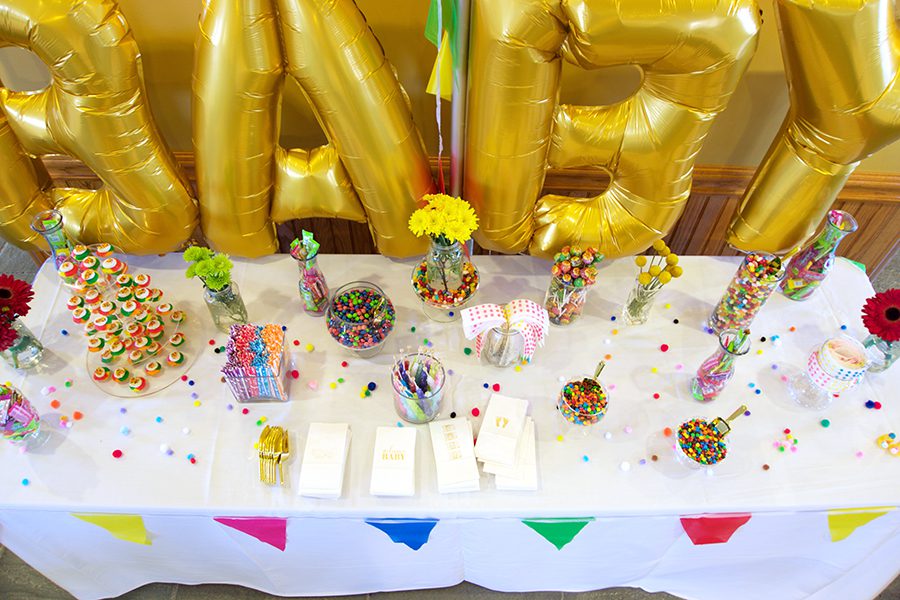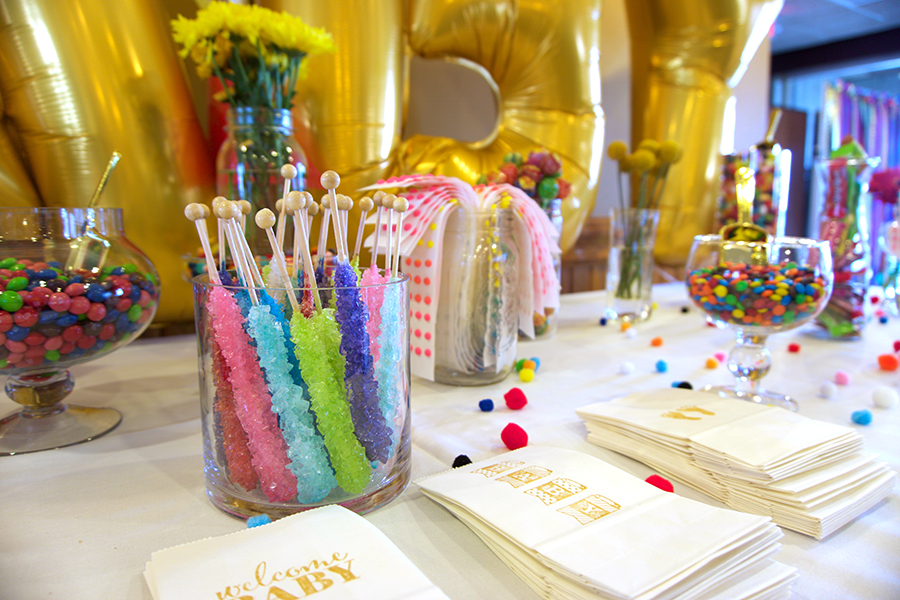 Photo Booth Backdrop
Giving people a designated space for selfies and pictures to remember the momentous occasion is a great way to add more color and decoration. All you need to do is cut long pieces of bright colored streamers and tie each piece in a knot on a piece of rope. [There was a rolling easel at the location where I tacked the rope onto. If you're not as lucky, hang it on a wall if you're allowed.]
Rope [Can also be used for a baby shower gift too!]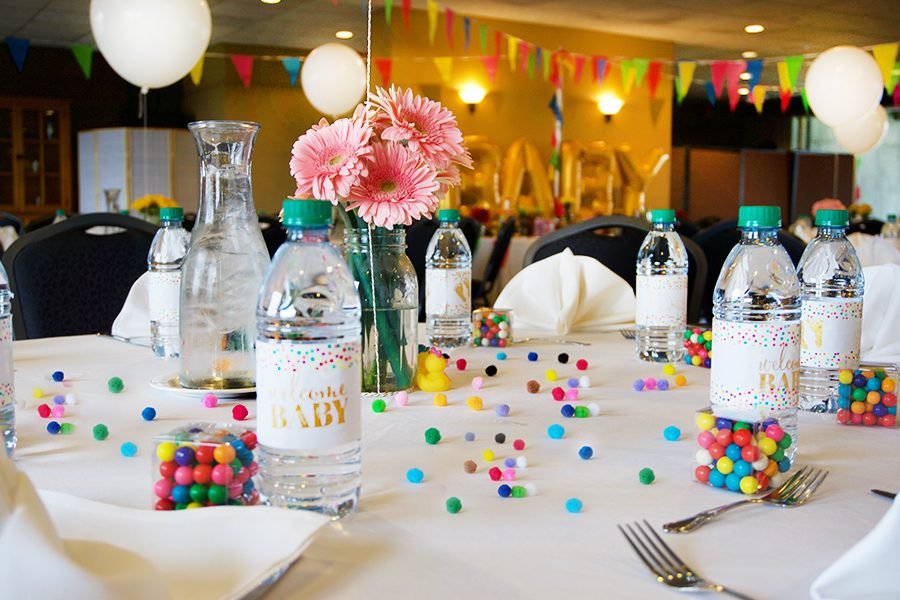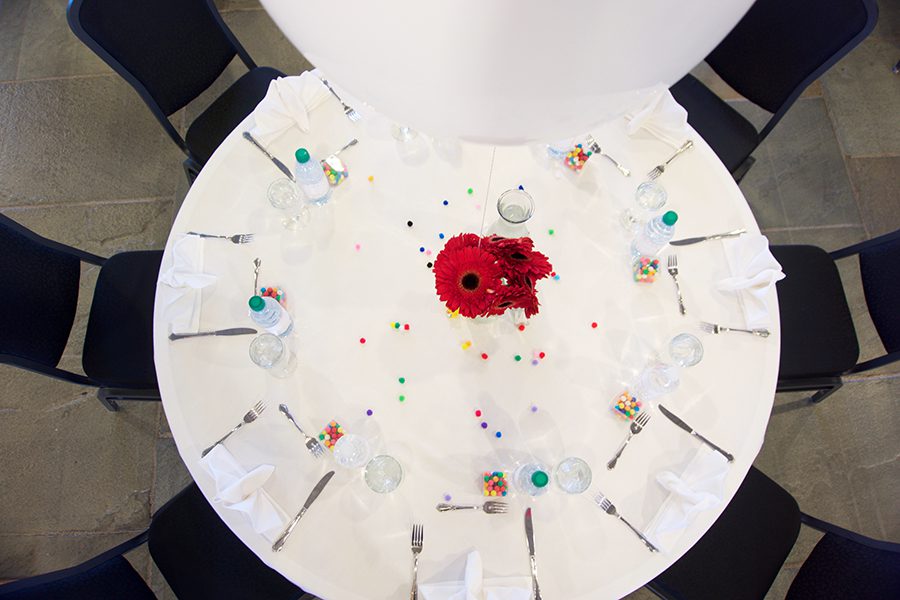 Photography & Video: Merideth Morgan
A major thank you to Michelle & Mrs. Chagnon for making this all possible!
Rene & Yusuf-I love you guys! Thanks for allowing me to plan your special day! Congratulations!