Besides NYC being the best place on earth to live, if it's even possible to become more magical during the holidays…it does! There's nothing quite like an NYC Christmas.
I had 2 very special guests visit me this weekend…my sister-in-law and my 3-year-old niece! This was their first time visiting me and my niece's very first time in the Big Apple. I wanted this to be a really special trip for both of them, so I made some magical plans for the weekend! One of my friends suggested that I should take them to West Side Comedy Club NY or somewhere where they can laugh their heart out. I thought of asking them if they're interested in the same.
Anyway, if you're looking for some holiday things to do or are in need of a jumpstart to get in the Christmas spirit, follow along with my list of things to do! [*KID FRIENDLY]
To avoid massive crowds, do these things midweek as early as possible!
1
Park on 51st Street and walk south through Times Square (quickly lol!) It's my least favorite part of the city but for a first timer, it's a must!
2
See a Broadway show! [Or see the Rockettes!] We opted for Aladdin, but the Rockette's was a close second. We let my niece decide what she wanted to see!
[Broadway notes: As of 12/11, all kids under the age of 12 needed to provide proof of a negative COVID test within 48-72 hours. I heard someone saying that all kids will be need to be vaccinated for entry starting 12/15. ALSO, I got about 4 emails stating that kids under 5 will not be emitted. I came up with a sneaky game plan to make sure my niece was '5′ that day, but no one checked any dates or asked for anyones age.]
https://aladdinthemusical.com/ https://www.rockettes.com/christmas/
3
From there, walk East over to 6th Avenue. Grab a quick hot chocolate at Bryant Park for your walk North up 6th Ave.
4
Stop to see the iconic Radio City Music Hall lit up in all its glory!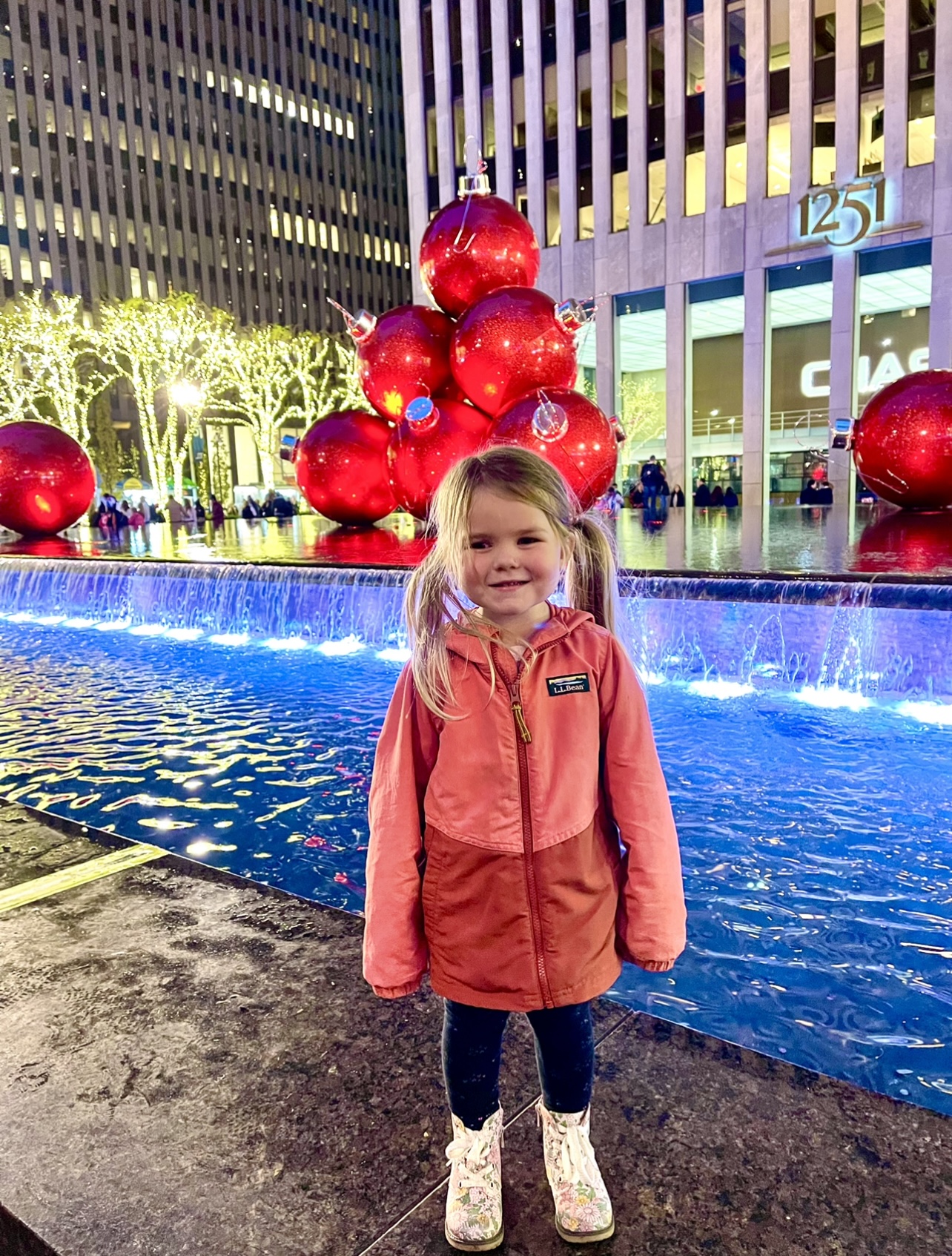 5
Stop to see the giant Christmas ornaments and candy cane decorations at 49th St. Be sure to have a penny to make a wish + throw into the wishing well!
6
Stop at the American Girl store + let the little one pick out a doll [or FOA Schwarz!]
7
Make your way over to 5th Ave + watch the incredible light show on the Saks building. [The show takes place daily from 4:35pm to 11:35pm, every 10 minutes and lasts about 5 minutes. Try to get as close to the barricades as possible for an unobstructed view]
8
Then cross the street to look at the Saks holiday windows – get ready to be blown away!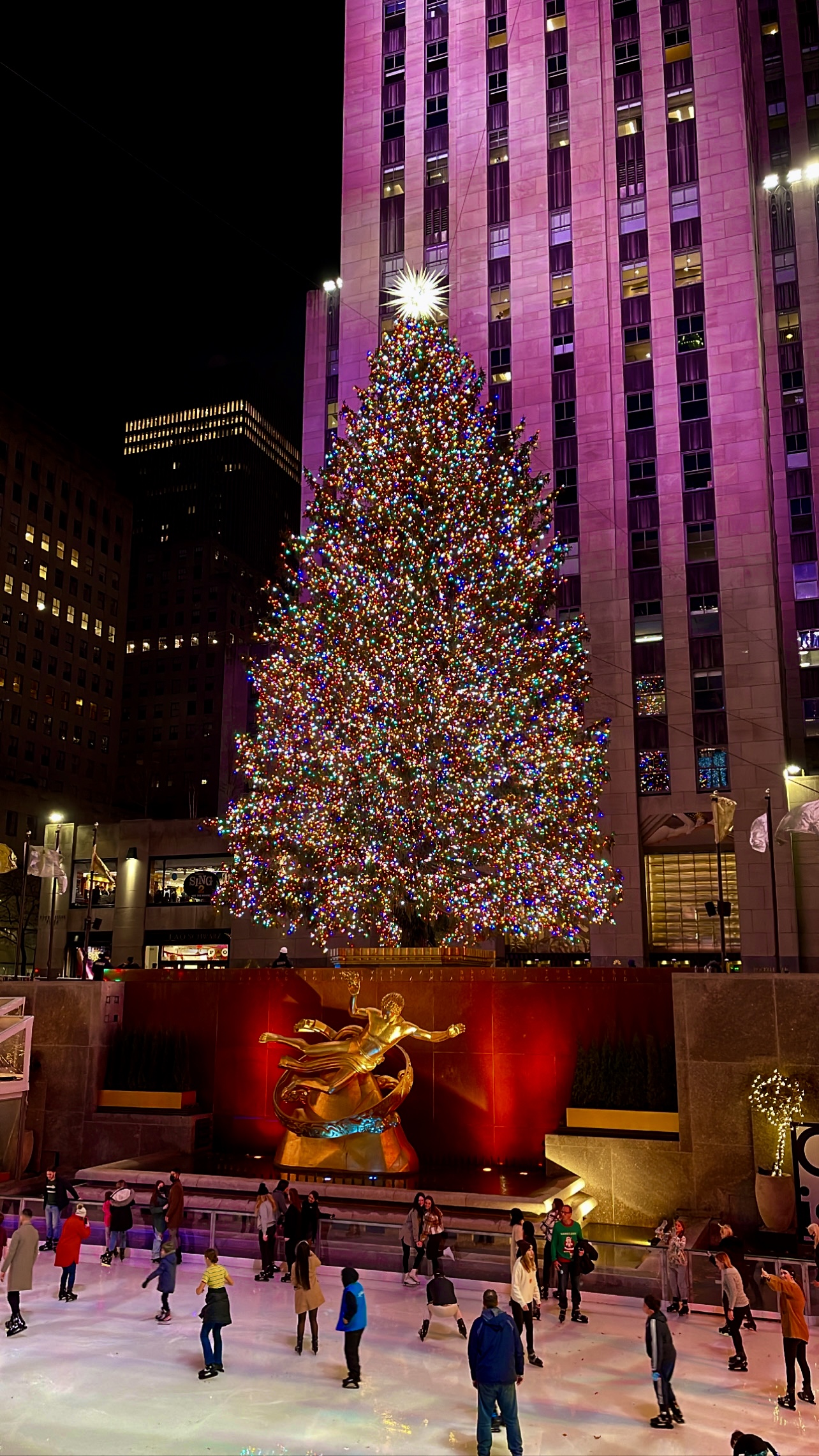 9
Pop over to Rockerfeller Center to view the biggest Christmas tree you'll ever see.